Iowa is a modest, relatively small midwestern state in the United States that is known for its rural cities and natural beauty. Some communities here have grown to be well-liked tourist attractions because they are full of welcoming people and yearly customs.
Moreover, there are many undiscovered treasures in Iowa that are worth exploring, whether you're looking for a weekend escape or one of the best little towns to call home.
So, we have compiled a list of the most beautiful small towns in Iowa.
1. Winterset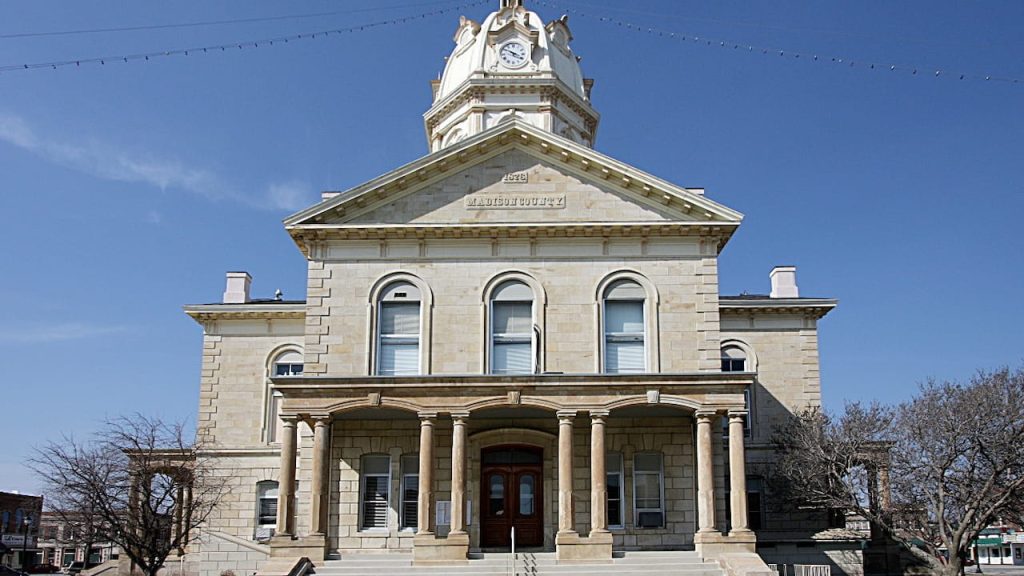 Winterset is a lovely tiny hamlet encircled by covered bridges in South-Central Iowa's historic Madison County. Madison County is the covered bridge capital of Iowa, which explains why. This nickname was chosen since it served as the basis for the book and later movie, Bridges of Madison County.
2. Pella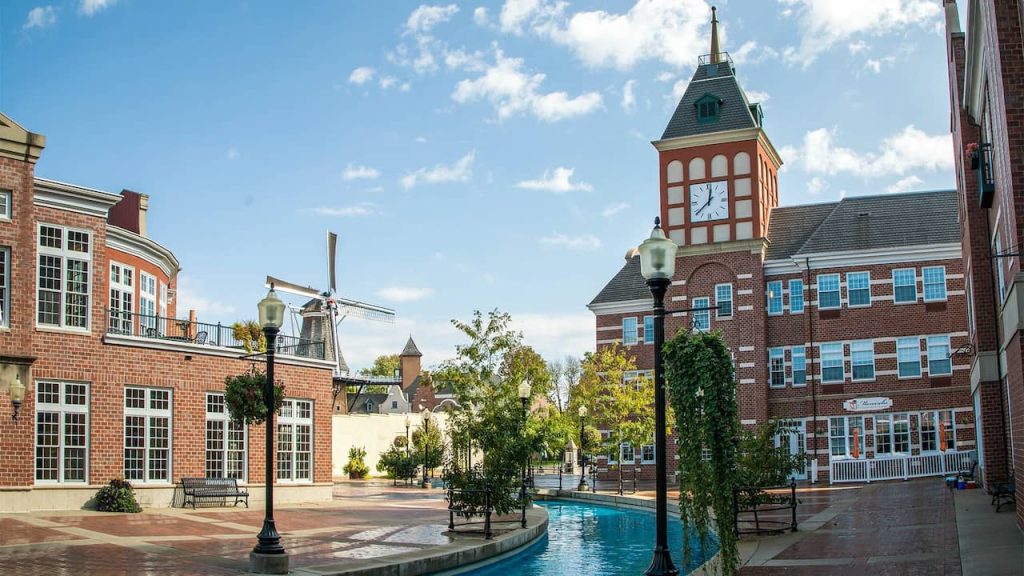 The Pella Historical Society, a place in the small town of Pella, keeps up a number of sites where visitors can sample Dutch customs. One of these focal points is the Vermeer Windmill, which is the tallest operational windmill in North America.
22 buildings in the Historic Village of Pella are also maintained by the historical organization. It is undoubtedly one of the most beautiful small towns in Iowa.
3. Eldora
This rural community in northeast Iowa is really attractive outside. The community of Eldora is the one closest to the vast acres of Pine Lake State Park. Visitors may easily reach rolling woodlands and bodies of water inside the state park, one of the earliest in Iowa. The state park is close to the Iowa River and provides access to Pine Lake.
Take a look at these stunning landmarks in Iowa.
4. Decorah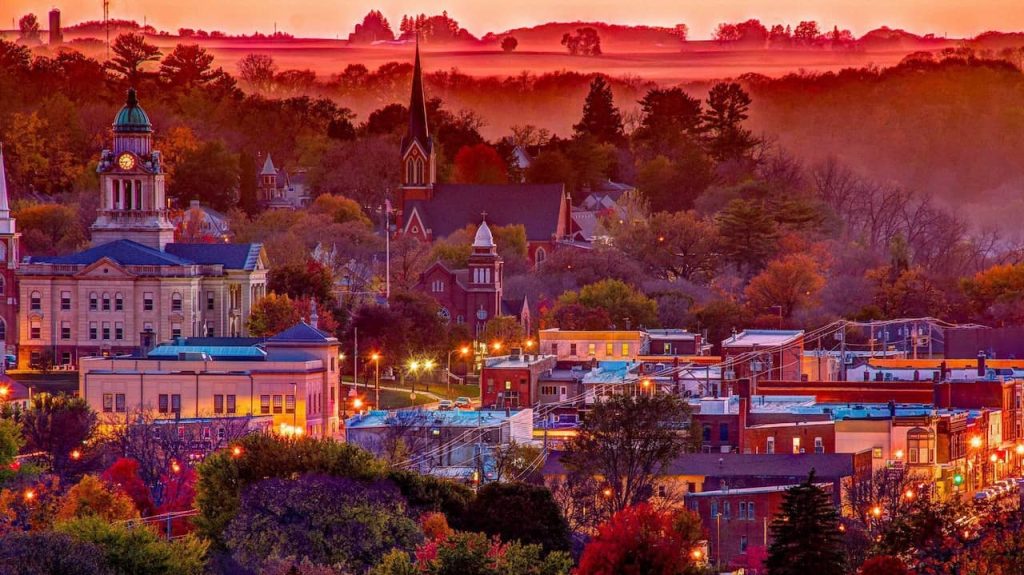 Some of the state's finest beautiful landscapes can be found in northeast Iowa. The area defies the stereotype of Iowa as agriculture with rolling woodlands and rivers that are bordered by bluffs. The small town of Decorah also provides one of the ideal bases for exploring and savoring the local culture.
5. Spirit Lake
The main city at the heart of the Iowa Great Lakes is Spirit Lake, which is located in northwest Iowa close to the Minnesota border. This water-rich area has long been a popular destination for summer getaways and vacations. Spirit Lake is surrounded by huge bodies of water on all sides, including Big Spirit Lake, the biggest natural lake in Iowa.
6. Amana Colonies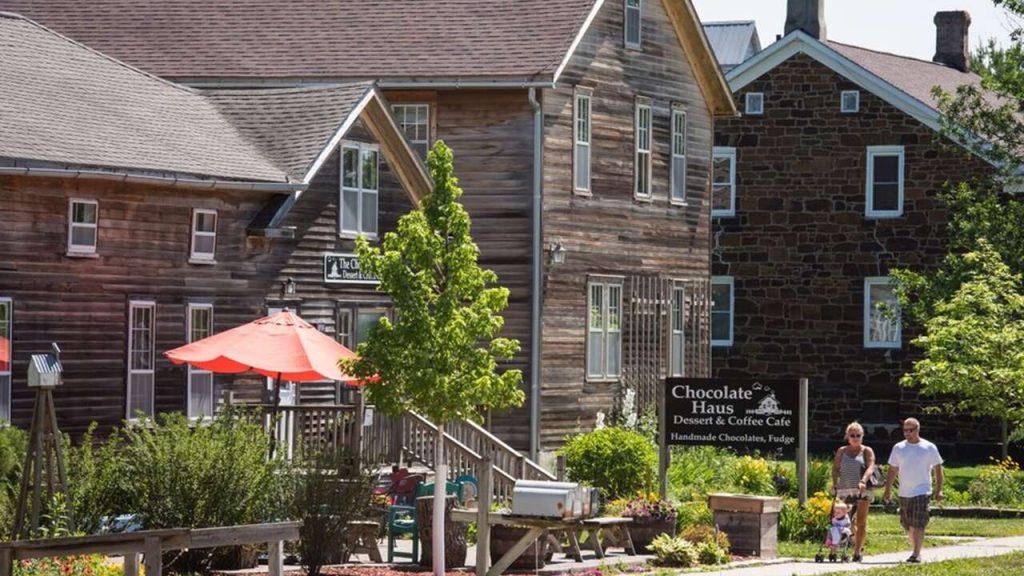 The Amana Colonies comprise seven scenic villages in Eastern Iowa, 30 minutes from Iowa City. Founded in 1855 by German immigrants fleeing religious persecution, the villages are one of America's longest-lived communal societies. The communal-style living thrived in Amana until the Great Depression, when societal needs shifted towards privatization.
These are the most beautiful lakes in Iowa.
7. Le Claire
Le Claire is a river town in Eastern Iowa, across the Mississippi River from Illinois. This small community of under 4,000 residents is anything but sleepy. With scenic spots to appreciate the landscape, and enough local eateries for every meal of the week, Le Claire is a bit of a secret getaway in Iowa.
8. Bentonsport
Bentonsport's tranquil small-town appeal is what draws so many tourists. Along with the picturesque Des Moines River backdrop that surrounds the town, Pleasantville's beauty is also enhanced by the variety of neighborhood shops and eateries built in original 1840s architecture.
9. McGregor
The outdoors is what attracts people to McGregor. However, the lively neighborhood and inviting downtown area are what keep them there longer. The McGregor downtown is lined with numerous independent stores and eateries. On summer weekends, large crowds frequently congregate on the sidewalks.
10. Waverly
Waverly is a small college town on the Cedar River in Northeast Iowa and the location of Wartburg College. This 10,000-person city is well-known for its outdoor attractions and welcoming downtown area. Whether in one of Waverly's numerous city parks, golf courses, or outdoor patios, a happy face is always in view.
11. Elk Horn
The two largest rural Danish communities in the United States are located in West Central Iowa: Elk Horn and the adjoining Kimballton. This unusual book's history dates back to the middle of the 1800s. A ancient Danish windmill in the middle of Elk Horn serves as the principal Danish landmark of these two little settlements.
12. Mount Vernon
A charming little community of 4,170 people can be found in Mount Vernon. Enjoy a day at Palisades-Kepler State Park while you're nearby, and when you feel hungry, stop by Skillet Cafe. Visit again in early May to witness the Chalk the Walk Festival, where artists from all across Iowa come together to create stunning street art.
13. Orange City
Orange City, with a population of 5,582, is renowned for its magnificent tulip festival, lovely windmills, and Dutch-style buildings. Visit the Sioux County Historical Museum and the Blue Mountain Culinary Emporium while you're in the region. Remember to return in December to observe Sinterklaas Day!
14. Eldon
Eldon, Iowa, is a great day trip destination because it is home to the well-known American Gothic House. Visit the American Gothic House Center to tour the home that served as the setting for Grant Wood's famous painting and learn more about the relationship between them.
15. Dyersville
In this small hamlet on the border of eastern Iowa, there are a number of entertaining activities, like seeing historic structures and renowned baseball grounds. The famous Iowa-based movie Field of Dreams, starring Kevin Costner, was filmed in Dyersville. Dyersville visitors get the opportunity to see the set and participate in the "biggest performance on dirt".
16. Amana
Amana is an unincorporated community and census-designated place (CDP) in Iowa County, Iowa, United States. It is one of the Amana Colonies, seven villages built by German Pietists in the 19th century. As of the 2020 census, Amana had a population of 388, down from 442 in the 2010 census.
Iowa is a small American state that is renowned for its modest lifestyle and natural beautiful rural places, and these small towns in Iowa definitely represent the prettier, tranquil side of the state.