Idaho has several ecological treasures that you should never miss. This state is filled with stunning diverse landscapes, and you won't get tired of experiencing their lovely appeal. Among them, one of the most beautiful natural highlights of Idaho is the waterfalls.
If you go for a road trip or vacation in the state, then you must visit any of the listed waterfalls in Idaho.
1. Niagara Springs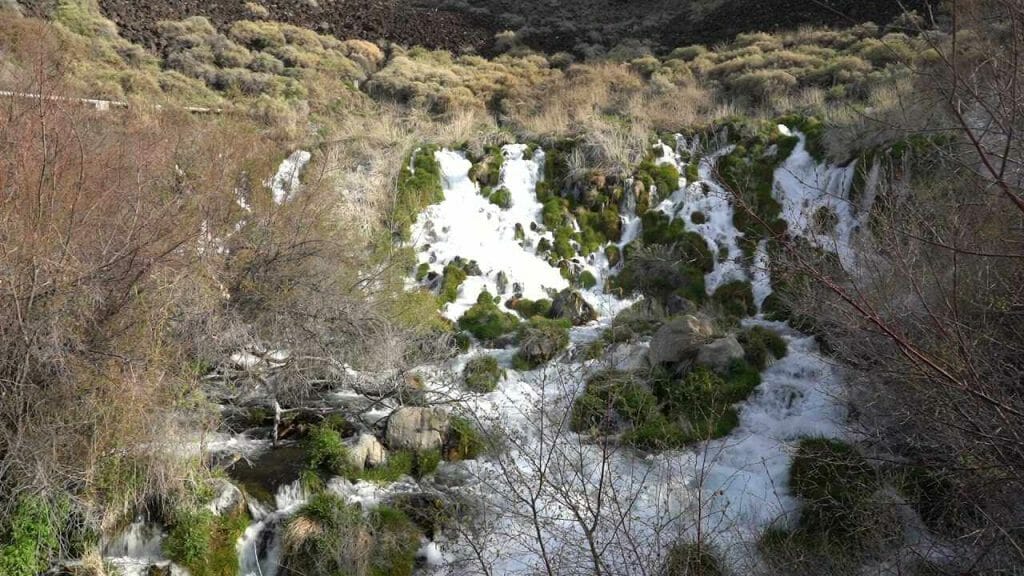 Niagara Springs is one of the prettiest spots in Idaho with its multiple glacial water trails and surrounding green mountain hills. Located in Thousand Springs State Park, this waterfall is interesting and named as one of the National Natural Landmarks. Niagara Springs waterfall is a must add to the bucket list, so don't miss it.
2. Shoshone Falls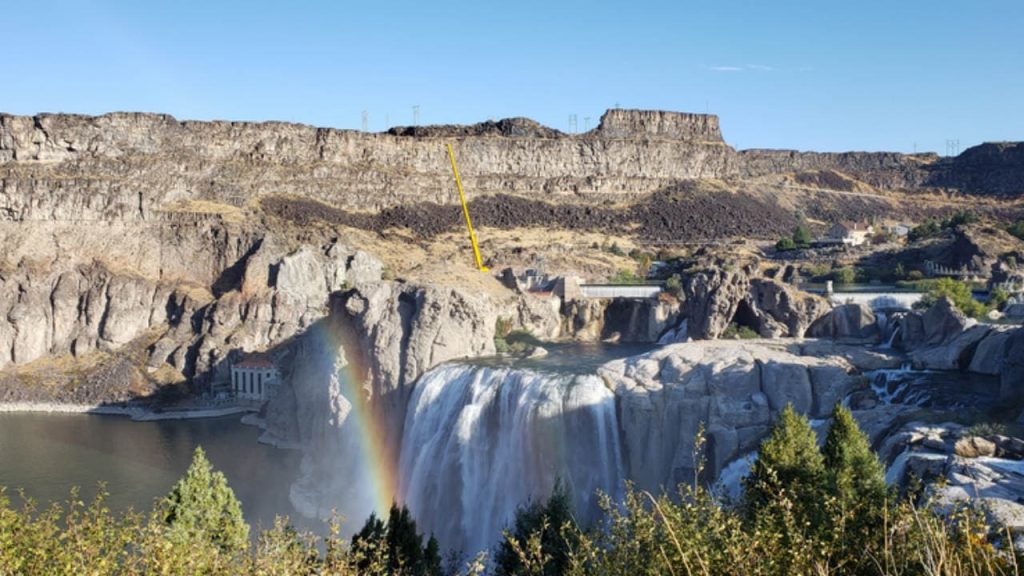 By visiting Shoshone Falls, you can see this magnificent 212-foot waterfall. It is one of the favorite spots for both visitors and residents of Idaho. It is well known as the "Niagara of the West." If you are lucky enough, you will be able to witness the unforgettable rainbow in the afternoon.
3. Mesa Falls
Mesa Falls is one of the highest points with a height of 110 feet. Fascinatingly, this is the only waterfall in the state that is not being used for irrigation. The trail to this waterfall is easy and suitable for any age. For enjoying a picnic or a stroll, this is the best place.
You might also enjoy visiting the best lakes in Idaho.
4. Perrine Coulee Falls
Perrine Coulee is a gorgeous waterfall and one of the sources of irrigation that has been active for over 100 years in Idaho. With its spewing stream, the 200-foot waterfall will enchant you. Perrine Bridge is also a spectacular sight and adds to the charm of the waterfall.
5. Fern Falls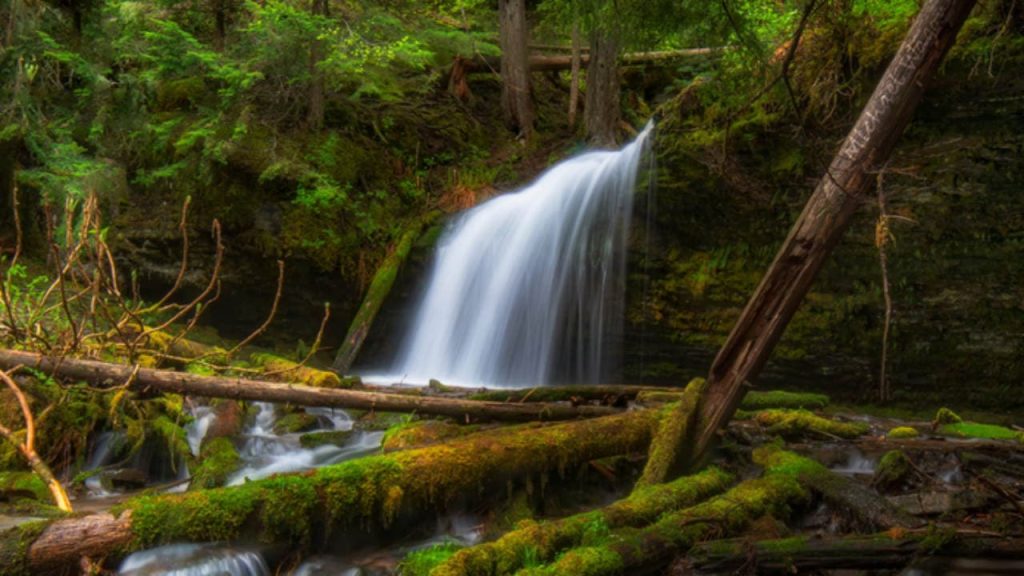 With only a 200 yard hike, you will find this stunning waterfall that is accessible for every age and skill level. You can visit it year round, but the ideal time is during spring when it has a higher volume of water gushing. For family trips, this waterfall is an ideal choice.
6. Jump Creek Falls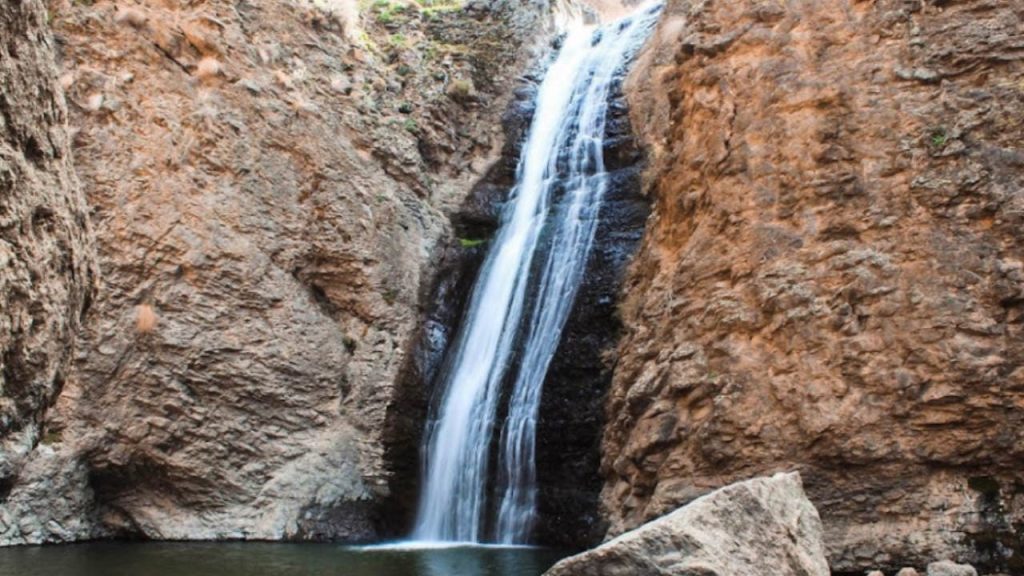 Jump Creek Falls is well known as the oasis of Owyhee Wilderness. You will find this waterfall carved into Jump Creek Canyon's towering stone walls. The mountainous surface and the cascading waters will mesmerize you with the natural charm. Don't forget to take your swimsuit when you visit the waterfall because enjoying a dip in the waters is one of a kind experience as well.
You might also want to look at these fascinating caves in Idaho.
7. Cauldron Linn
If you want to go to a place similar to Iceland or Greenland, then you can visit Cauldron Linn in Idaho; there will be not just one, but two stunning cascades to greet you. Within walking distance, the two waterfalls will give you a magnificent view of nature. These vistas are perfect for photography, and you will be stunned by the incredible sceneries of the falls.
8. Fall Creek Falls
With its rock face, and gushing waters, Fall Creek Falls is one of a kind. Cascading straight into the Snake River, this waterfall is filled with overgrown top paths and incredible wildlife surroundings. Seeing the flowing part of the iconic river itself is a wonderful experience.
9. The Devil's Washbowl
The Devil's Washbowl is located right between the Twin Falls and Malad Gorge State Park. This wonderful waterfall actually looks like a massive bowl for which it got its name. As the water plummets, you can enjoy seeing the water gushing into the pool below. For adrenaline junkies, this waterfall is perfect for kayaking to challenge the violent waters.
10. Elk Creek Falls
With its three different water drops, Elk Creek Falls is itself a wonder of nature. The hiking trail to the waterfall is a challenging route and only ideal for the adventurous ones. The falls hold crystal clear water that is too perfect to even catch within photographs.
11. Lady Face Falls
Lady Lace Falls is a stunning waterfall where you can see the pristine waters flowing in the north of Sun Valley. The breathtaking view of the waterfall will make you doubt if it's a part of the earth. Through the trails of Stanley Lake Creek Trail, you can access the waterfall.
12. Auger Falls
If you want to visit a waterfall where you can also do some outdoor activities, you must visit the Auger Falls. The trails of this waterfall are ideal for cycling and hiking. Moreover, the views of the falls are award-winning. Bikers and hikers of any level can make their journey to the falls.
13. The Box Canyon Springs Waterfall
Located in Earl M. Hardy Box Canyon Springs Nature Preserve, Box Canyon Springs Waterfall is a unique waterfall with its striking beauty. With its turquoise waters, this 20ft waterfall will amaze you as well. It's better if you visit the fall after morning because then you can enjoy the magnificent views more.
If you visit Idaho, you just cannot miss the listed amazing waterfalls in Idaho. Not only can you hike or bike through the trials to the waterfalls, but you can also enjoy the unforgettable views on your way.