Idaho's majestic mountainous landscapes along with the views of glistening lakes and unique wilderness makes it the perfect spot to tie the knot. The enchanting beauty of the state makes your wedding vows absolute like nature. As there are plenty of options in terms of wedding venues in the state, it is harder to select the perfect place.
For your convenience, here is a detailed list of the wedding venues in Idaho that you should consider.
1. The Grove Hotel
Call: +12083338000 – Visit Website – View on Map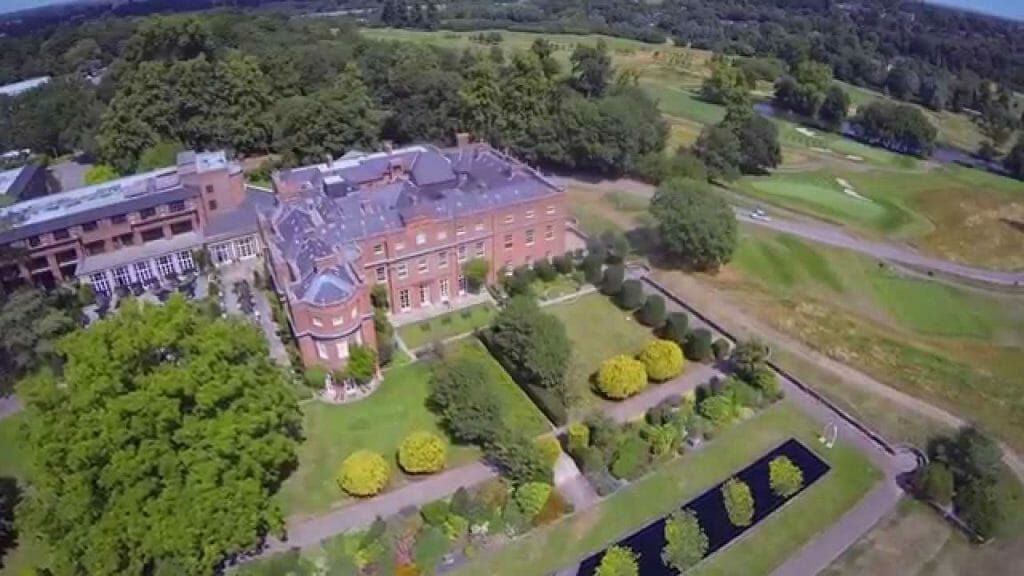 For holding a wedding ceremony or party with the ultimate charm of Boise, you need to check out the Grove Hotel. This sophisticated hotel can hold up to 350 seated guests. With their flexible planning system, you can satisfy your pet peeves or plan your wedding with your personal taste. The in-house wedding planner provided by the hotel will help you if needed.
2. Eagle Hills Golf Course
Call: +12089390402 – Visit Website – View on Map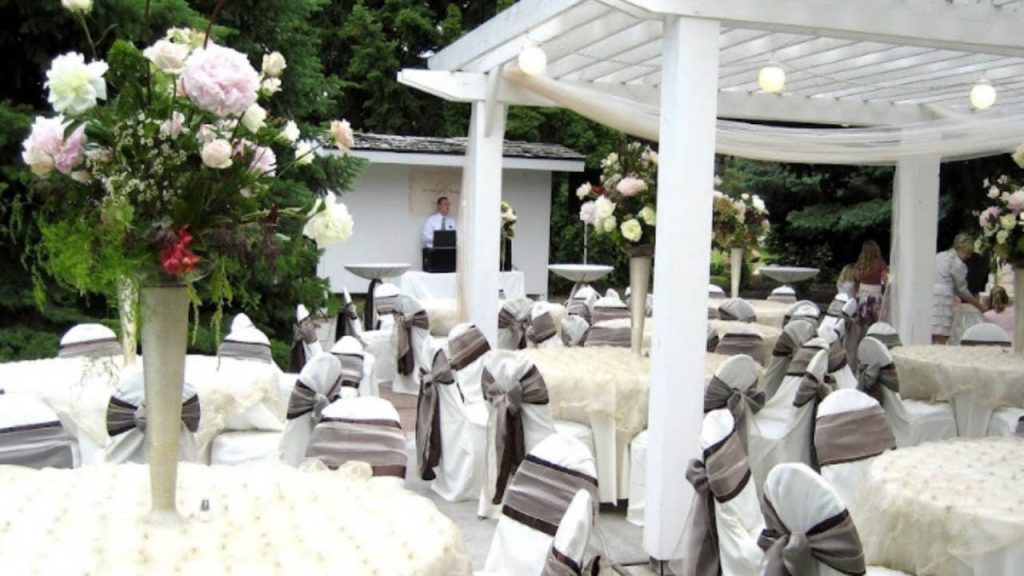 With its banquet facility and 18-hole championship course, Eagle Hills Golf Course is ideal for those who want a grand wedding. The indoor ballroom can hold 200 guests and there is also a spacious bridal room. The venue has many facilities available for the guests which you can plan based on your personality, budget and style.
3. CW Penthouse at C.W. Moore Plaza
Call: +12083313516 – Visit Website – View on Map
For sure CW Penthouse at C.W. Moore Plaza is an incredible choice for wedding ceremonies and receptions. The sheer majestic style of this Boise-based event area is one of a kind.
The incredible views of Table Rock, Basque Block, and the State Capitol are also special. Besides, the event area can hold up to 150 guests, and you will also get an in-house catering option. The beverage service is exemplary along with their setup and cleanup services.
For your honeymoon, you might want to consider staying at any of these superb lake resorts in Idaho.
4. Chateau des Fleurs
When it comes to luxurious full service, Chateau des Fleurs is the answer. The expansive gardens of the venue are perfect for an outdoor wedding ceremony. To add, the two elegant ballrooms are there for a grand wedding reception.
The experienced staff will ensure a great and comfortable time for you and your guests. The area can accommodate up to 500 people, so for grand weddings, this is your ultimate choice.
5. Juniper Hills Country Club
Call: +12082330241 – Visit Website – View on Map
If you want a sophisticated wedding venue in an upscale location, then my best suggestion is Juniper Hills Country Club. In Pocatello, this wedding venue is a unique facility that has a huge golf course, tennis courts, a stunning banquet hall and great amenities.
The top quality services from professional staff and the catering services are commendable. Besides wedding ceremonies, they arrange big gatherings and small intimate parties as well.
6. The Waterfront at Snake River Landing
Call: +12083313516 – Visit Website – View on Map
When it comes to beautiful wedding ceremonies, the Waterfront at Snake River Landing can accommodate many guests in their 3,300 square feet of central indoor event space. You can hold an elegant wedding overlooking the scenic charm.
It is ideal for outdoor wedding ceremonies where a caterer can be arranged as well. Other facilities include tons of parking space, full access to the building and more.
Check out these golf resorts in Idaho.
7. Boise Depot
Call: +12086087644 – Visit Website – View on Map
Look no further than the Boise Depot for your romantic wedding; the Spanish architecture will be magnificent for your dream wedding. Sparkling with elegance and grandeur, this venue has a great appeal as well.
In addition, the cultural significance of the venue adds to the romance in the air. You will be offered professional staff, sound system, outdoor lighting and free parking on the premises.
8. Shoshone-Bannock Casino Hotel
Call: +12082330241 – Visit Website – View on Map
Encompassing over 10,000 square feet of event space, Shoshone-Bannock Casino Hotel is a fantastic option. For small, intimate or big wedding ceremonies, this is a great destination where there is also a pool and spa. The hospitable staff and culinary team are the key points here for holding a successful event.
9. BanBury Golf Course
One of the top choices in the Treasure Valley is the Banbury Golf Course. The dining room, 350 guest accommodation areas, and the lawn area overlooking the stunning views of the lake are some highlights of the venue. On-site coordinators will facilitate your plans so that you can enjoy your big day with relief.
10. The Barn on 1st
Call: +12085216907 – Visit Website – View on Map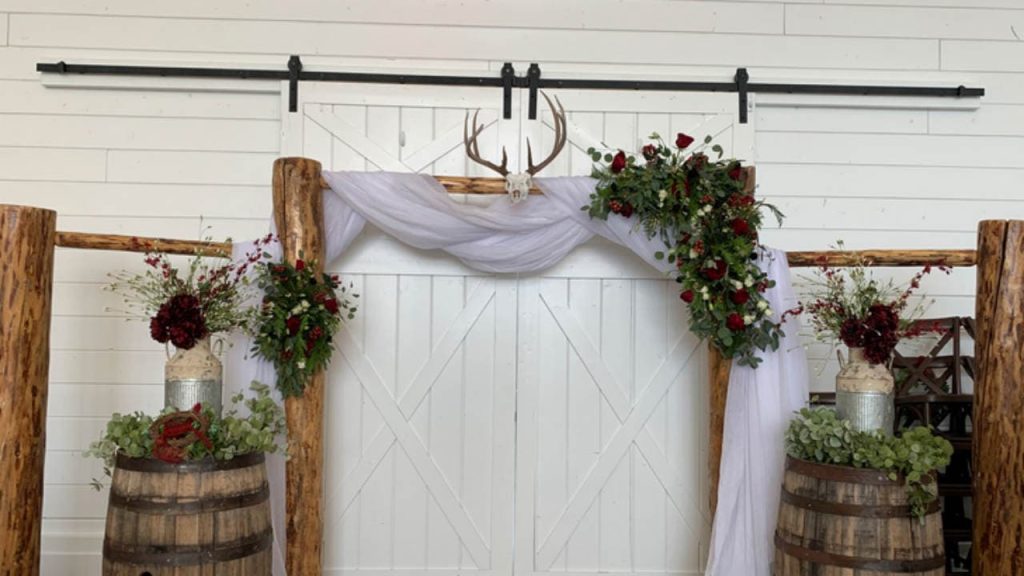 Right around Idaho Falls, the Barn on 1st is one of the loveliest wedding venues. With its indoor and outdoor event spaces, you can plan a beautiful wedding event. The rustic barn with its 26-foot-high ceilings gives a gorgeous vibe which no modern venue can have.
Accommodating 190 guests, the venue has other amenities like the private bridal suite, sound equipment, top-of-the-line technology and parking facilities. The setup and cleanup service is a great addition as well.
11. Hilton Garden Inn
Call: +12085229500 – Visit Website – View on Map
Right in Idaho Falls, one of the most demanding places to hold weddings is the Hilton Garden Inn. Accommodating large parties, this venue has the River View Terrace and the Palisades Room for which it becomes the ideal spot. The in-house catering offered is another great addition to the venue. You can also enjoy the elegant indoor banquet hall.
12. Liberty Hall Event Center
Call: +12085895003 – Visit Website – View on Map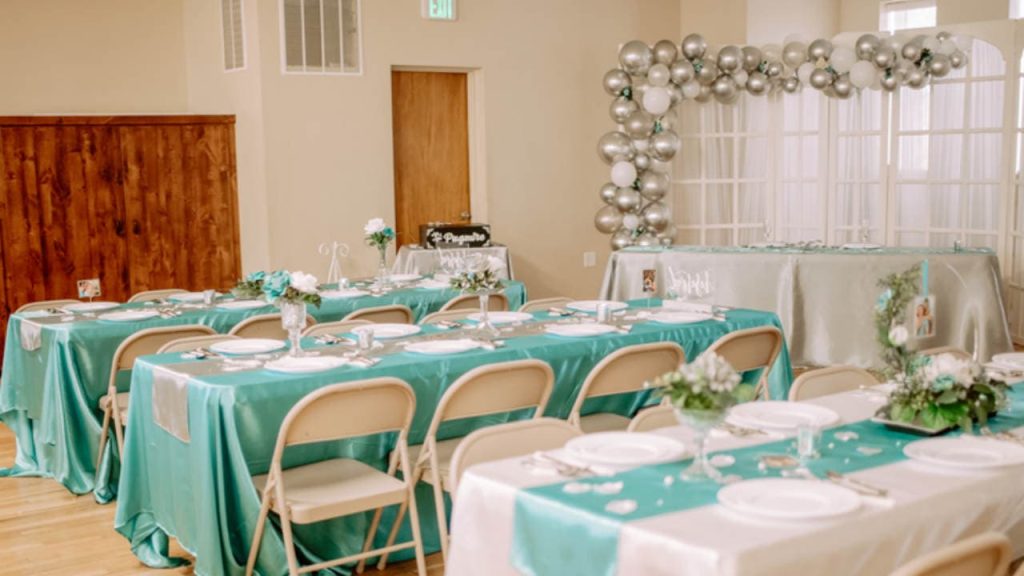 The Liberty Hall Event Center is located in the historic section of Pocatello. For hosting your wedding ceremony, this venue offers places where you can hold your rehearsal dinners, wedding reception and other wedding events. The modern vibe with its elegance makes it a great property for holding a memorable event.
13. Elkins Resort
Elkins Resort offers leisure in a mix of the natural world and contemporary luxuries, situated along Priest Lake. Hidden away peacefully in the Selkirk Mountain Range and with the lovely scenic views of the lake, this resort is the perfect place for a family vacation.
Idaho is not just the perfect place for rafting and fishing; it is also the right place to start your new phase of life. The panoramic views of the hotels, restaurants, resorts and other wedding venues are designed to make your special day more special. So choose any of the listed wedding venues in Idaho and call them up to set up your dream wedding plan.