Delaware, a Mid-Atlantic city, is known for its beautiful natural terrain, coastal areas and rural cities. The state is home to some amazing rivers and state parks, which allow the residents of Delaware to enjoy all sorts of outdoor amenities and recreational activities.
One of the best ways to explore Delaware's beautiful natural landscapes and wilderness is through ziplines. Ziplines not only allow you to explore and discover beautiful new areas, but they also enable you to have a fun, thrilling adventure outdoors.
The best ziplines in Delaware are listed below.
1. Go Ape Zipline and Adventure Park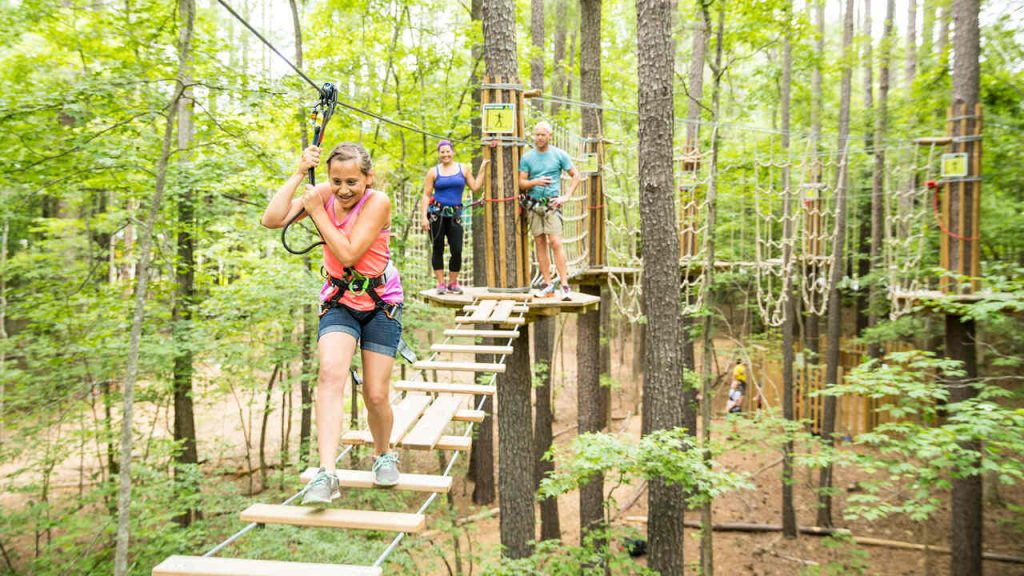 Go Ape Zipline is the best and most popular zipline and adventure park in Delaware, situated in the city of Bear. It is primarily an adventure-activity park, where visitors explore the park through treetop activities.
Go Ape's ziplines are renowned across the state, and offer the best treetop adventure experience in Delaware. Moreover, its ziplines are unmatched in terms of providing security and thrill. The longest zipline in Go Ape is 700 feet and there are a total of 40 thrilling obstacles here.
2. Lums Pond State Park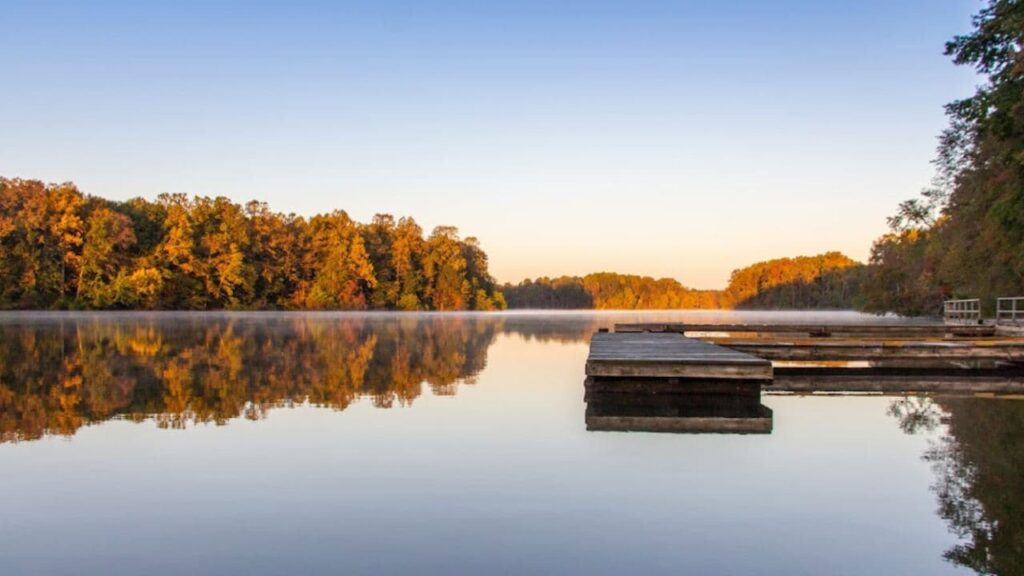 Lums Pond State Park is a massive 1,800-acre state park that is packed with amazing recreational facilities. One of the most popular outdoor activities in this state is its long ziplines. There are a total of 5 ziplines in this park for the entertainment purposes of visitors, along with scenic trails, boat rentals and fishing. In addition, this state park surrounds Delaware's largest freshwater pond, Lums Pond.
3. Cape Henlopen State Park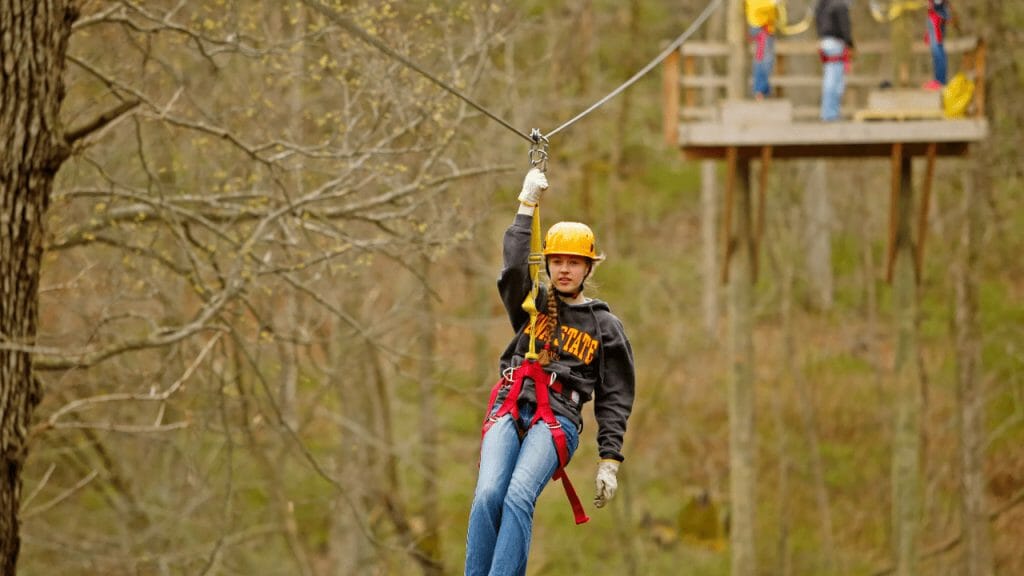 Cape Henlopen State Park encompasses a total area of more than 5,000 acres. It is one of the largest and most popular state parks in Delaware, renowned for its amazing recreational activities and treetop adventures.
The park is home to ziplines that soar through the beautiful natural landscapes of this park, and allow visitors to explore the park in the most thrilling way possible.
Check out this list of best skateparks in Delaware.
4. Urban Air Trampoline and Adventure Park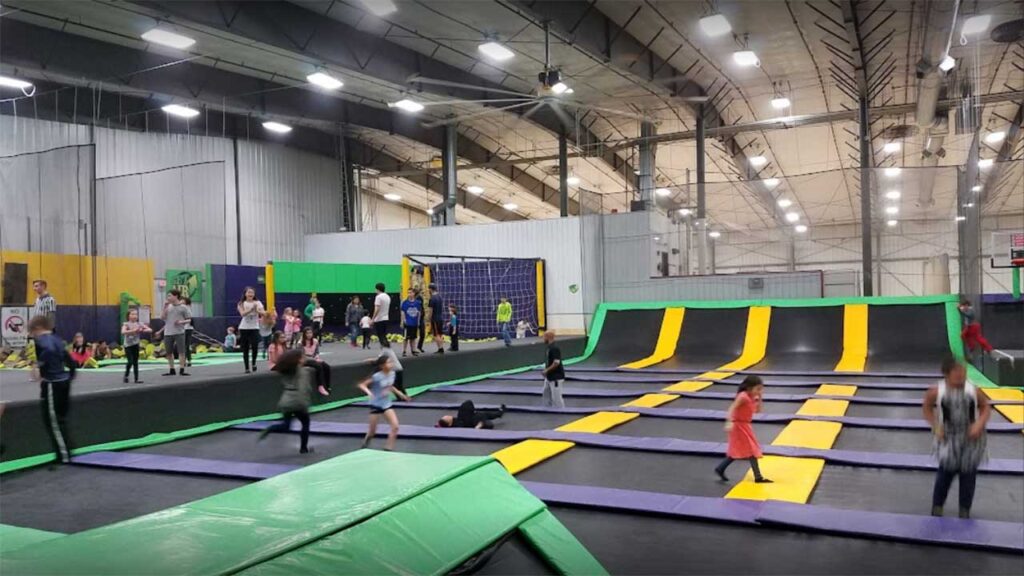 Urban Air Trampoline and Adventure Park is a large-scale trampoline and adventure indoor park, which is built with state-of-the-art technology. Urban Air's branch in Delaware is incredibly popular among the locals of the state and is situated in the city of Christiana.
Alongside thrilling adventures on highly secured ziplines, the park provides numerous other stunning obstacles and thrill rides, including sky rider, rope course and more.
5. Delaware Seashore State Park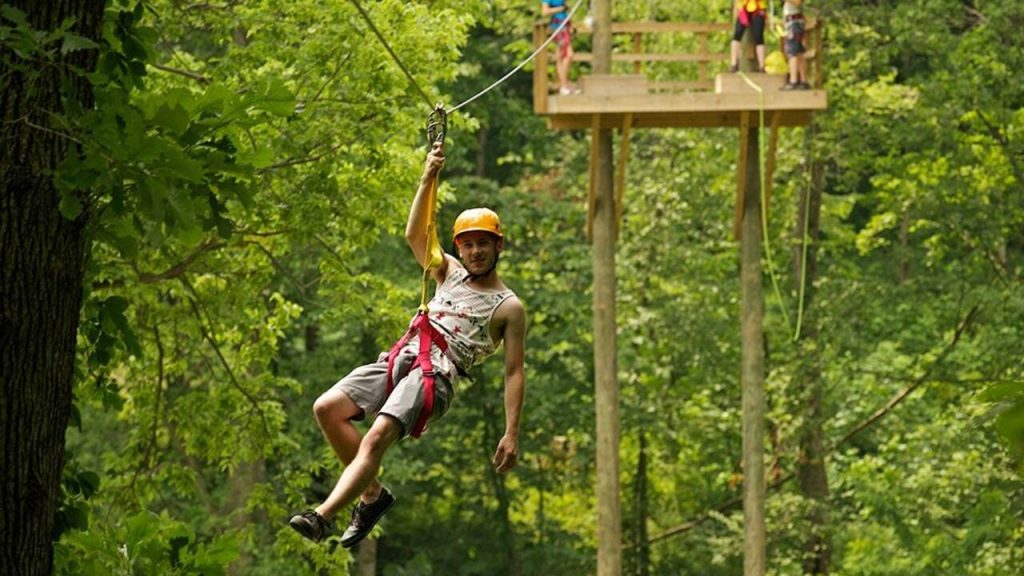 Located along the beautiful Dewey Beach in Delaware, Delaware Seashore State Park is a beautiful destination to enjoy a zipline adventure. Although it is not as widely known as some other parks on this list for its ziplines, Delaware Seashore State Park's beautiful natural views make the whole zipline experience worthwhile.
Love being out in nature? Well, you'll love these hiking trails in Delaware.
6. Junction and Breakwater Trail
Situated in Rehoboth Beach, Junction and Breakwater Trail is an adventure sports center / park in Delaware. Unlike the other names on this list, this place is not very well-known; still it is one of the few places in Delaware with an amazing zipline set. Try to explore the beautiful sceneries of this park using its thrilling ziplines.
Delaware is not known for being a mountainous region or having abundant wilderness areas. However, it is still home to a few ziplines and adventure parks that try to bring the thrilling experience of treetop adventures and riding ziplines.