You can feel like you've stepped back in time when you're sifting through a room full of antiques. And when it comes to any of the antique stores in Alabama, a state rich in history and culture, you will almost certainly have a genuine piece of history or culture to offer you. You're guaranteed to find a gem in every antique shop in Alabama.
So, if you're looking for a unique piece for your house, here I am presenting you a list of the top 10 antique stores in Alabama that you surely won't love to ignore.
1. Amy's Antique & Flea Mall Inc Alabama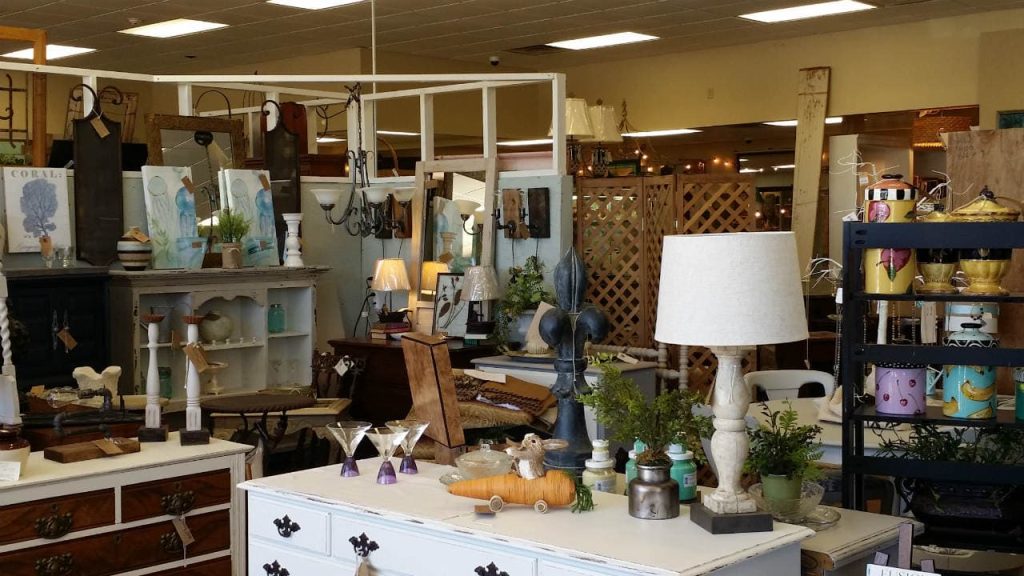 Amy's Antique & Flea Mall is one of the oldest and renowned antique shops in Alabama. This shop is located in Montgomery and people mostly know this one as an aesthetic museum shop.
Here, you will find something for everyone, including an incredible assortment of collectibles, antiques, and vintage memorabilia that is sure to pique your interest.
2. Prattville Pickers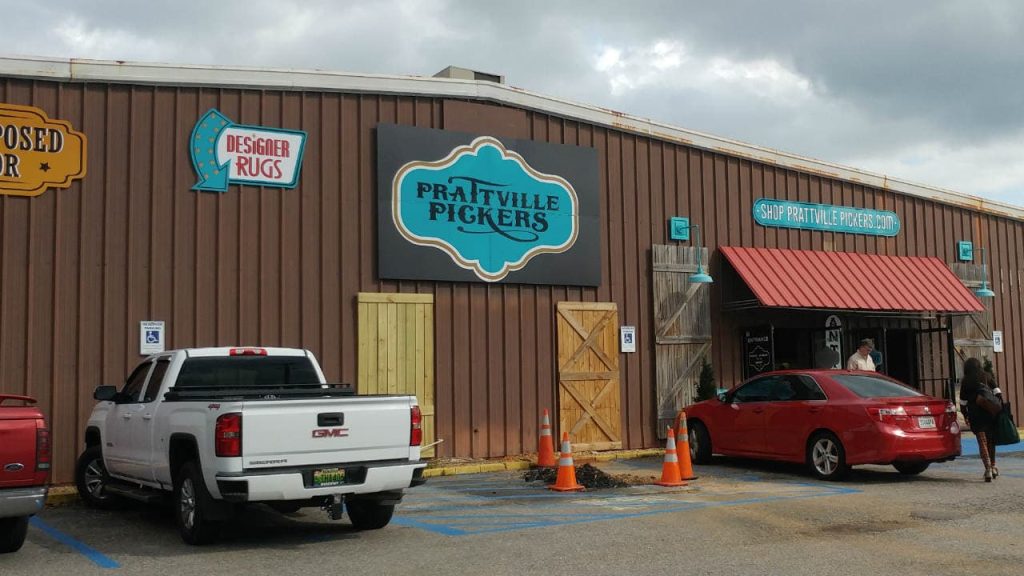 Prattville Pickers is a picker's heaven because of its spacious aisles, excellent lighting, and thoughtful booth architecture. Visitors simply can not beat "The Fountain City" – Prattville, which is only 5.5 miles away from Downtown Montgomery. You may listen to retro tunes from the 1970s and 1980s and at the same time continue bargain hunting here.
While determining which things to stock, they examine their craftsmanship, originality, and elegance. Each member of their sales team has a wealth of information about the products they sell, and they are happy to share that knowledge with you in a friendly and inviting showroom environment.
3. Memories Vintage Market
This store is Prattville's favorite since it offers a more enjoyable shopping experience than you'd get at a typical chain store. There is something about this recollections shopping journey that leaves a lasting impression on customers and keeps them coming back for more.
When it comes to antique goods, Memories Vintage Market is the place to go. Along with great furniture, you'll also find great stuff for kids' rooms, such as lunch boxes and other toys, glasses, porcelain, pillows, artwork and picture frames, and apparel and candleholders.
Additionally, these businesses take pride in providing a unique shopping experience to both locals and visitors alike.
Learn more about the best farmers markets in Alabama.
4. Antiques and Sweets Mall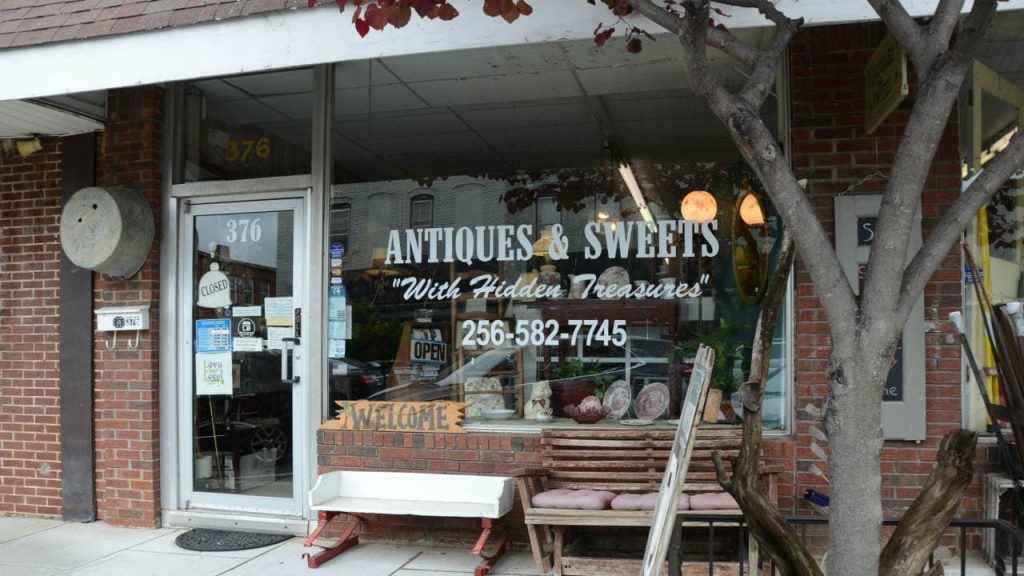 Guntersville, Alabama's Antiques and Sweets is a treasure trove. It's regarded as one of the best places to find antiques in the Yellowhammer State. You never know what you'll find when you visit this collection, which is jam-packed with artifacts from the past.
At Antiques and Sweets, you'll discover everything from vintage crockery to antique furniture and a coin collection. It's a once-in-a-lifetime opportunity.
It's a great place to go if you're in the Guntersville area and want to go antiquing. It's exceedingly doubtful that you'll go empty-handed with so many treasures, which are also really rare.
5. Fairhope Antiques & Estate Sales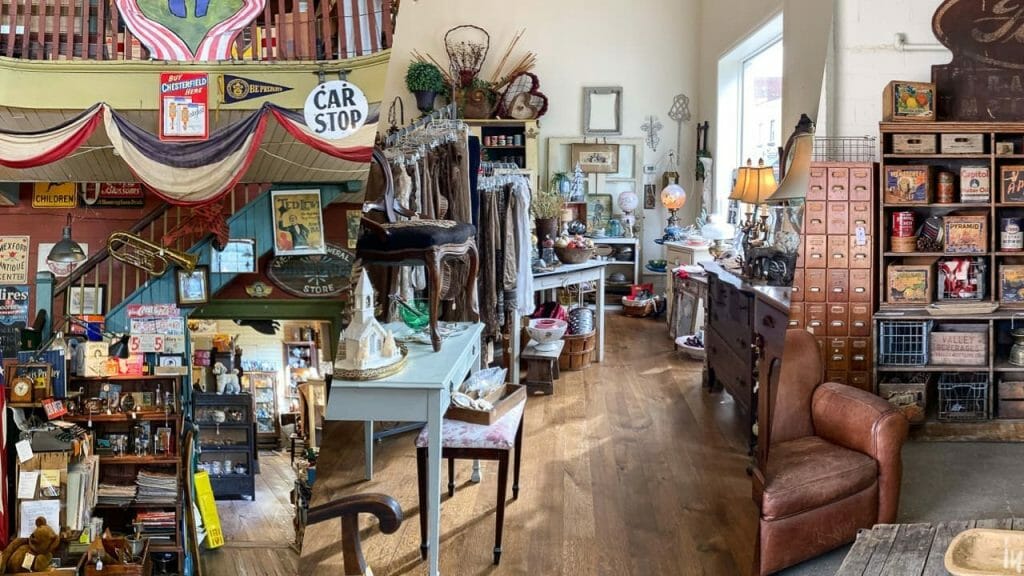 Fairhope Antiques and Estate Sales has a wide variety of treasures ranging from the traditional to the more contemporary. In addition to the shop's regular estate sales, which are well worth a visit.This antique shop will undoubtedly surprise you with its unique presents, rustic antiques, and modern accessories.
6. Scottsboro Antiques
Scottsboro Antiques is the place to go if you're looking for a large selection of American and European antiques which has a rich history behind it. With anything from magnificent grand pianos to sumptuous cabinets crafted of the finest wood, Scottsboro Antiques is sure to have stuff special so that you can take home with you!
Check out these fantastic outlet malls in Alabama.
7. Apple Barrel Antiques and Gifts
The unique part of Apple Barrel Antiques is that it is built in a two-story log cabin, despite the fact that the antiques on display there are genuinely spectacular. Apple Barrel is the place if you're looking for authentic handcrafted antiques.
8. Adams Antiques
Adams Antiques is a must-visit if you've ever fantasized about what it might be like to live in Italy, France, or Germany during a different historical period. This family-owned store, which imports antiques exclusively from Europe, is tucked away in a quiet corner of historic Northport, Massachusetts.
9. Beckett Antiques
Have you ever imagined yourself as a dweller of the Victorian era? Beckett Antiques can assist you in your endeavor, at the very least by supplying the necessary décor.
Beckett is the ideal spot to find the treasures you need to emphasize your historic taste, whether it is exquisite chandeliers or antique candelabras, or anything in between.
10. Elgin Glass Shed Antiques
When it comes to top-notch antiques including silverware and furnishings, Elgin Glass Shed Antiques is the place to visit. They specialize in high-end valuables such as fine china and furniture. The company has unique and wonderful home décor, which will keep you coming back even if it's simply to look at all the lovely stuff on the shelves.
Vintage treasures and antiquities appreciation are excellent ways to keep oneself happy and fulfilled. So, if you are really fascinated by antiques, don't miss out on visiting the antique stores on the list. They are works of art in their own right.