The shopping scene in Hawaii is wondrous. Not only can you find a variety of things to shop, but at the same time you can enjoy live performances and varied landscapes. The local culture is full of spirit in the malls and the affordability adds to the great experience.
If you are looking to go for a shopping spree in Hawaii, then look no further than this list of the best outlet malls in Hawaii.
1. Waikele Premium Outlets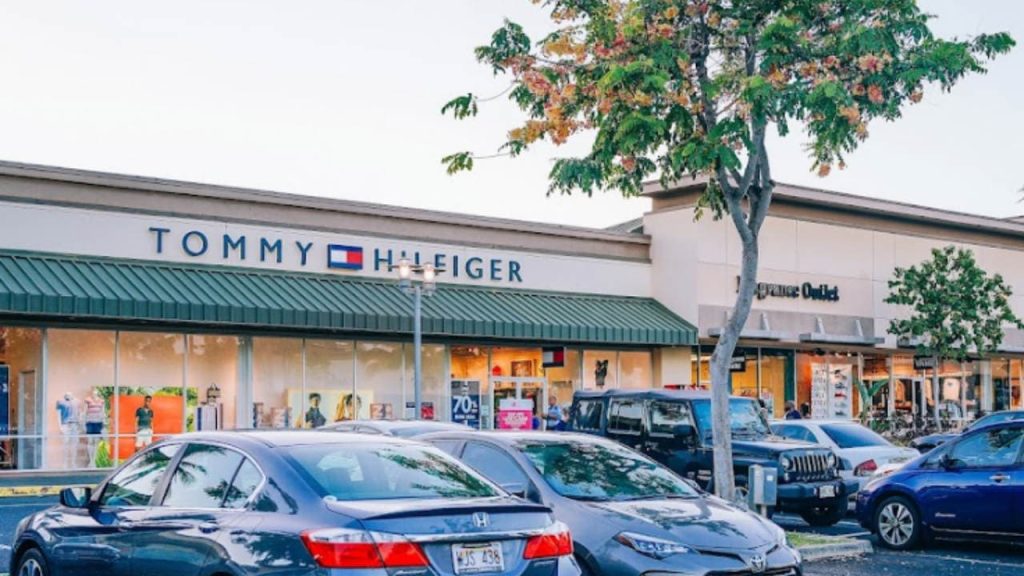 Located only 30 minutes from Honolulu, Waikele Premium Outlets is the main and only outlet center you will find on O'ahu island. It is actually called the 'Gathering Place' in Hawaii.
For shoppers, it is paradise as they will find all sorts of things to buy starting from designer brands to local shops. Because of its consistent buzz, it remains one of the most popular shopping sites on the island. Also, the open air food pavilion and historic Haleiwa Town add to its attractive features.
2. Ala Moana Center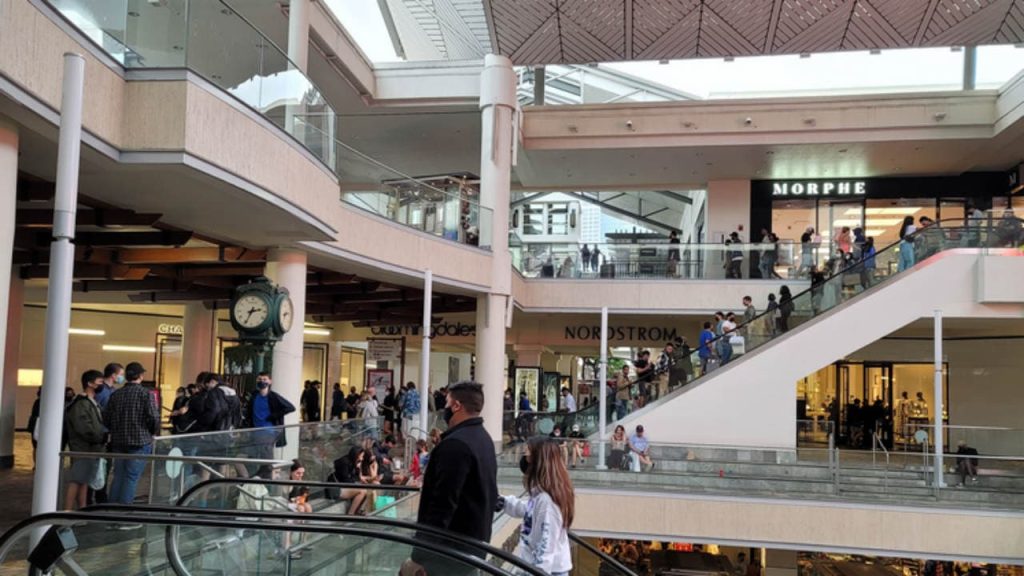 Popularly known as Ala Moana, the Ala Moana Center is a huge open-air shopping mall. It is located in the Ala Moana neighborhood of Honolulu. This large shopping center in the world is the eleventh largest one in the United States. Some popular brands anchored in the mall are Target, Bloomingdale's, Ross Dress for Less, Nordstrom, and more.
3. Royal Hawaiian Center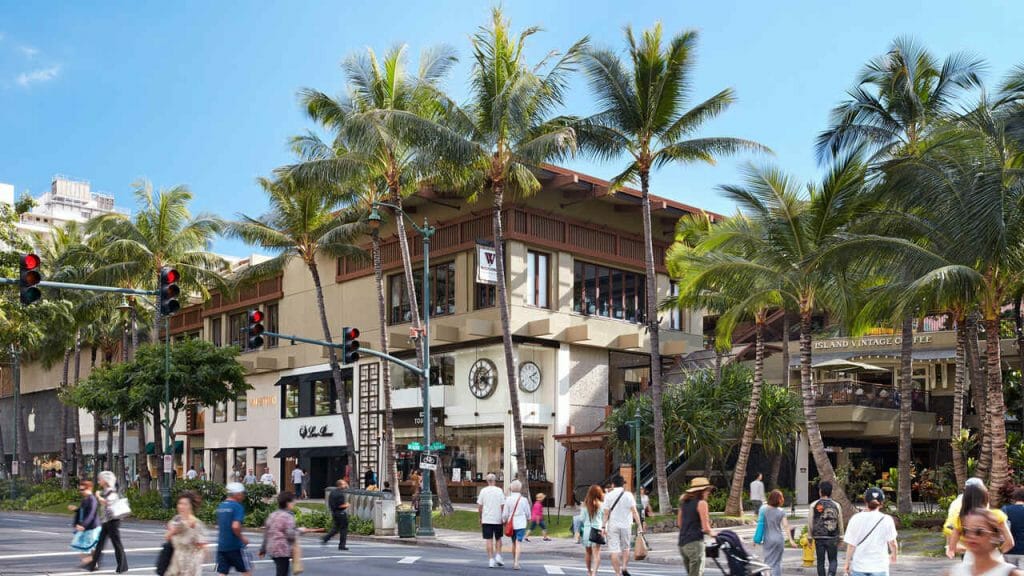 One of the premiere shopping places in Waikiki is the Royal Hawaiian Center. This 310,000 square feet mall is one place to shop, dine and enjoy entertainment. It stretches up to three blocks, and you can explore the rich legacy of Helumoa.
There are more than 11 distinctive stores where you will find tons of things in variety to shop. Moreover, the complimentary music adds to the amazing shopping experience.
Check out these incredible farmers markets in Hawaii.
4. Queens' MarketPlace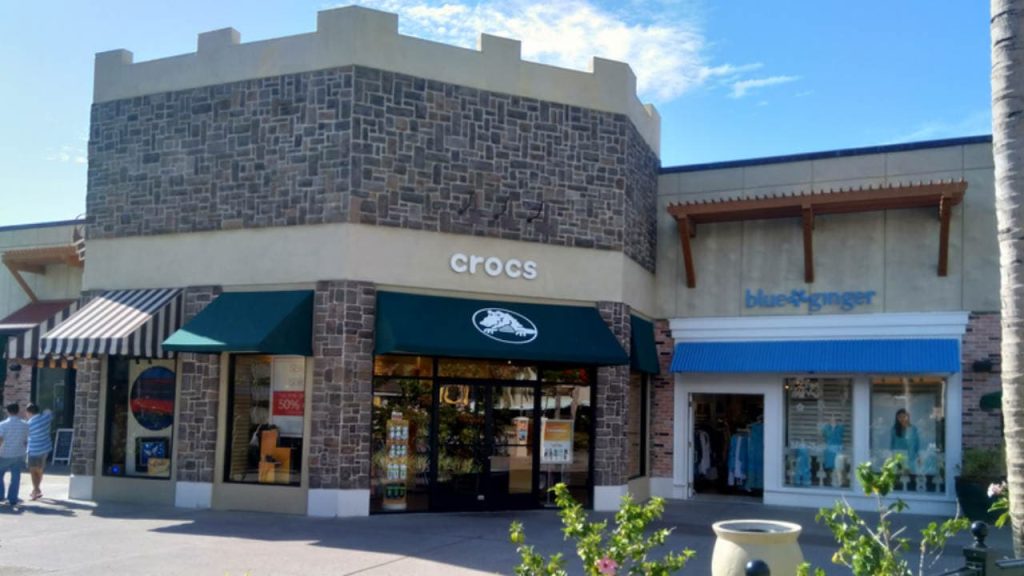 With over 35 shops, Queens' Market Place is a resort-style mall that has something for everyone. There is a Cineplex and a supermarket that is filled with tons of choices.
The food court has fresh and tasty foods to try out after shopping or watching a movie. With several international stores, this mall is one of the prime places for local artists to showcase their art.
5. Keauhou Shopping Center
For picnic supplies, fresh produce or beach gear, your one-stop can be the Keauhou Shopping Center. Along with groceries, you can roam around the Keauhou area for a relaxing time. For those who crave for Hawaiian food like sushi or musubi, this mall offers a range of food places. The drugstores and clothing stores are also plenty to try out.
6. Aloha Stadium Swap Meet
Offering any second hand goods or vintage products, Aloha Stadium Swap Meet is the best place. If you travel only 1 km from Pearl Harbor, you will find this fantastic mall that attracts visitors.
With over hundred vendors, this mall has a range of discounts for everyone on crafts, clothes, furniture and more. Along with these, you will find tons of the freshest fruits like mango, macadamia, pineapple and more.
Check out these incredible dairy farms in Hawaii.
7. Aloha Tower Marketplace
One of Hawaii's best-known buildings, Aloha Tower Marketplace is a prime shopping center. This outlet is an 18-storied building with various shopping options starting from fashion brands to local vendors selling local products. The complex also consists of restaurants and entertainment corners.
8. International Market Place
In Waikiki, the International Market Place is one of the most popular shopping centers. With lovely tropical gardens, the mall provides beautiful views while shopping. You can shop or enjoy a lavish meal in the restaurant while looking at the serene tropical beauty.
With 3 floors of shopping area, you can find branded shops like Rolex, Burberry and more. This marketplace was built in the 1950s and, after extensive renovations, it is currently a prime spot to relax and enjoy shopping sprees.
9. Kona Inn Shopping Village
With the waterfront on Ali'i Drive, Kona Inn Shopping Village is a fantastic choice to shop in. This quaint shopping village is filled with the Hawaiian charm that will enhance your shopping experience. You can find art galleries, fancy shops, and lovely boutiques here. Since 1980, this shopping center has remained a popular one.
10. Ward Village Shops
The largest shopping complex in Ala Moana Park is none other than the Ward Village Shops. Spread across 4 venues, this outlet is planned to offer an inclusive shopping experience.
Starting from jewelry shops to groceries, you will find tons of choices to shop. The mall also offers daily happy hours and amazing live music nights for shoppers to groove and enjoy more.
11. Lāhainā Cannery Mall
Lahaina Cannery Mall is a shopping mall located in Lahaina, Maui, Hawaii. It is the island's only fully enclosed, air-conditioned mall, and encompasses 120,000 square feet. It has more than 50 boutiques, restaurants and specialty shops.
For the best retail therapy, you need to check out the listed outlet malls in Hawaii. Remember to check out different food stalls as well when you go shopping in the malls as they add to the great experience.