Connecticut is well known for its rich fishing culture. If you like fishing, then you must visit the different fishing spots in Connecticut that boats lakes, rivers and ponds.
To help you find your ideal fishing spot, here is the list of best fishing spots in Connecticut for a better fishing experience.
1. Burr Pond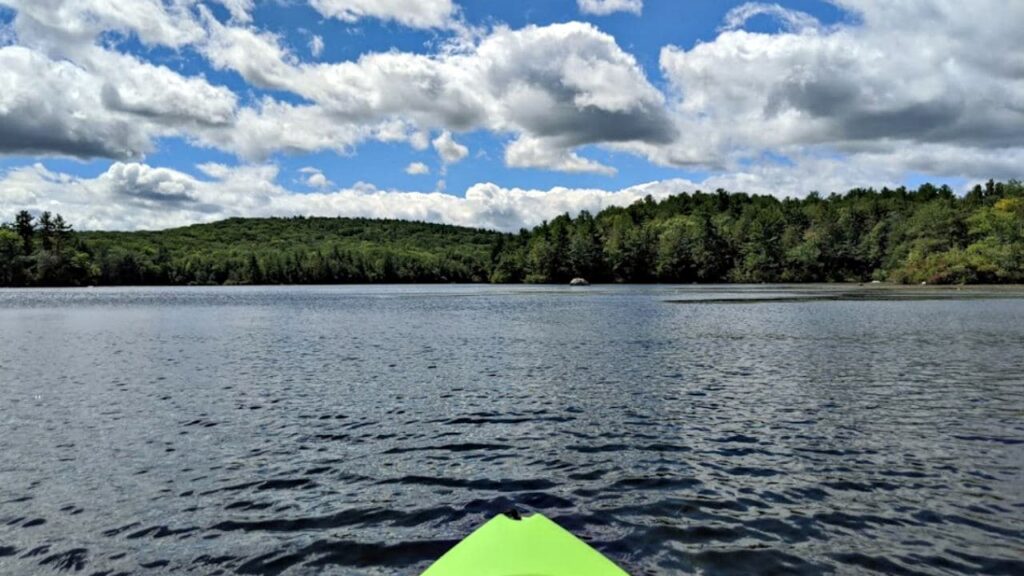 If you are searching for a fishing spot to take your family along, your best bet is Burr Pond. There are multiple activities to do besides fishing. The pond is part of the Burr Pond State Park.
The pond is a man – made waterbody which is surrounded by the park. There are limited species of fish available in this pond. Some mentionable ones are Brown Bullhead, Sunfish, Chain Pickerel, Pumpkinseed and Bluegill.
Moreover, the most common ones that are abundant in the pond are Pickerel and Largemouth Bass.
2. Connecticut River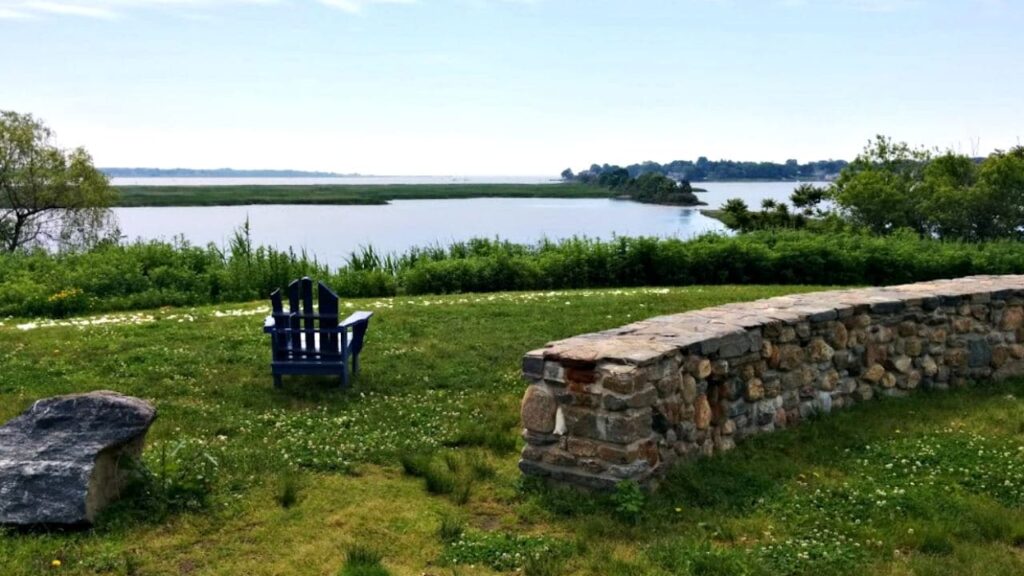 With over 11,260 square miles, Connecticut River produces over 70% of Long Island's fresh water. This fantastic river is truly a sight to behold.
When you fish in the waters, you can expect Bluegill, Channel Catfish, Sunfish, Northern Pike, Yellow Perch, Brook or Brown Trout to get caught on your hook. With a length of 407 miles, this river is the largest river in New England. As it masses so much water, there is a larger number of species available.
3. Norwalk Pier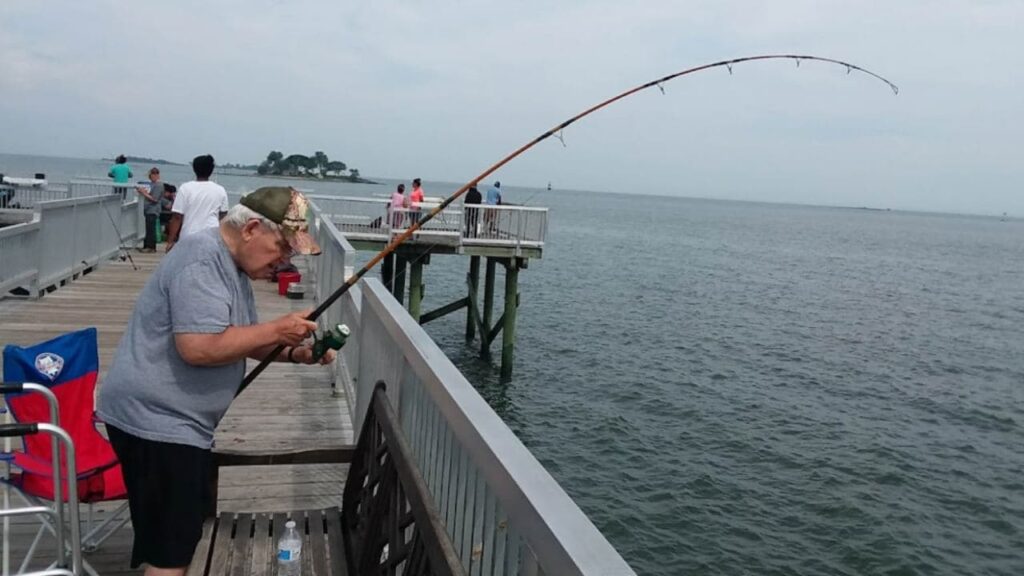 Are you planning to go fishing during the summer, then Norwalk Pier is your best choice. Right across the coast, you will catch the best fish during the peak season. This water body is well known for having a wealth of great fishing.
With its top-notch surroundings and parking area, this spot becomes one of the most popular places for fishing during the summer months. A fun factor of this spot is that there is no closing time, so for those who like fishing at night and watching the moon, this one is the best for them.
You might also like to know about these wonderful lakes in Connecticut.
4. Candlewood Lake
Candlewood Lake is a unique one on this list because it is a man – made waterbody. It was created in the 1920s by the Army Corporation of Engineers and a local power company. With over 8.4 square miles' area, the lake touches Litchfield County in the Appalachian Mountains.
An interesting fact about this lake is that people compare the shape of the lake with the alphabet 'H' because of its irregular shape. When you wish here, you can expect to find White Catfish, large mouth Bass, Brown Bullhead, Chain Pickerel and more.
5. Farmington River
Farmington River is one of the wonders of northwest Connecticut. It is a location with excellent versatility. You can explore the woods, fish and take a boat in the river. There are 81 miles of land surrounding the river and, due to its massive space, you can enjoy an isolated time.
When you are fishing in the river, you can get Chain Pickerel, Brook Trout, American Eel and more species of fish This river plays a significant role in Connecticut's history. Due to the Farmington River Watershed Association, the preservation steps are taken cautiously, making this river one of the best fishing locations in all of Connecticut.
6. Crescent Lake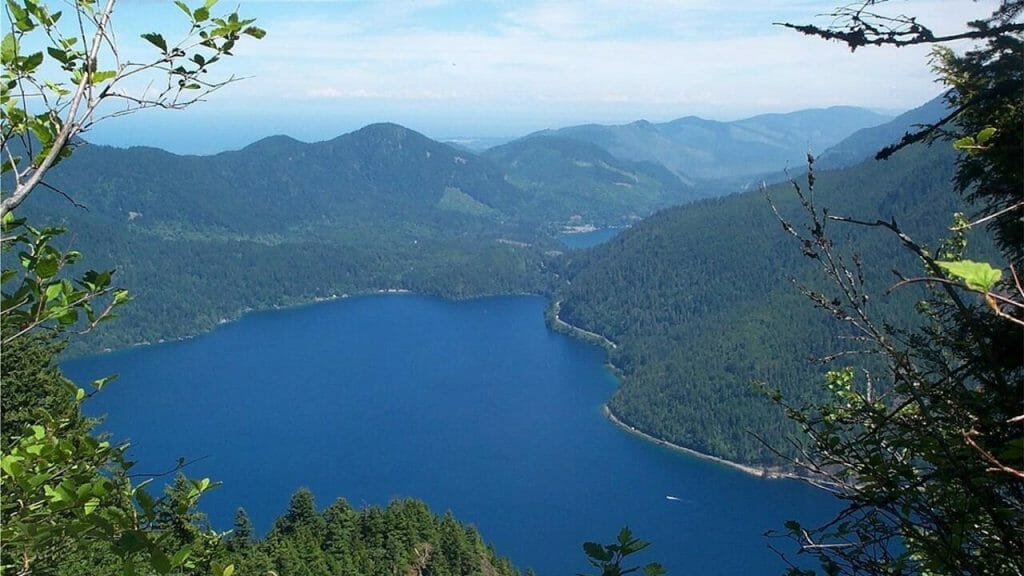 For a typical fishing experience, Crescent Lake is an excellent fishing spot with stunning views. It is known as one of the best fishing locations in Connecticut because of its diverse fish availability. Yellow fin Tuna, Black Crappie, Thresher, Amberjack and other fishes can be found abundant.
The area near the lake expanded up to 56 acres. Just as the name suggests, the lake is shaped like a crescent. You can take your kids along to teach them the names of different species of fish that are abundant in the lake. There are different trails around the woods of the lake where you can explore and enjoy a relaxing time.
Check out these dairy farms in Connecticut.
7. Bantam Lake
Located in Litchfield, Bantam Lake is the wildest large natural lake in Connecticut. There are different campgrounds and other spots for recreational activities around the lake. The best factor for visiting this lake is that you can visit Morris Town Beach and Sandy Beach.
When you fish here, the most common fishes you will see are Smallmouth Bass, Northern Pike, Brown Bullhead and Sunfish. You will not run out of fish once you start fishing due to its abundance. It is best to visit the lake during spring, when the ice melts.
8. Lake Saltonstall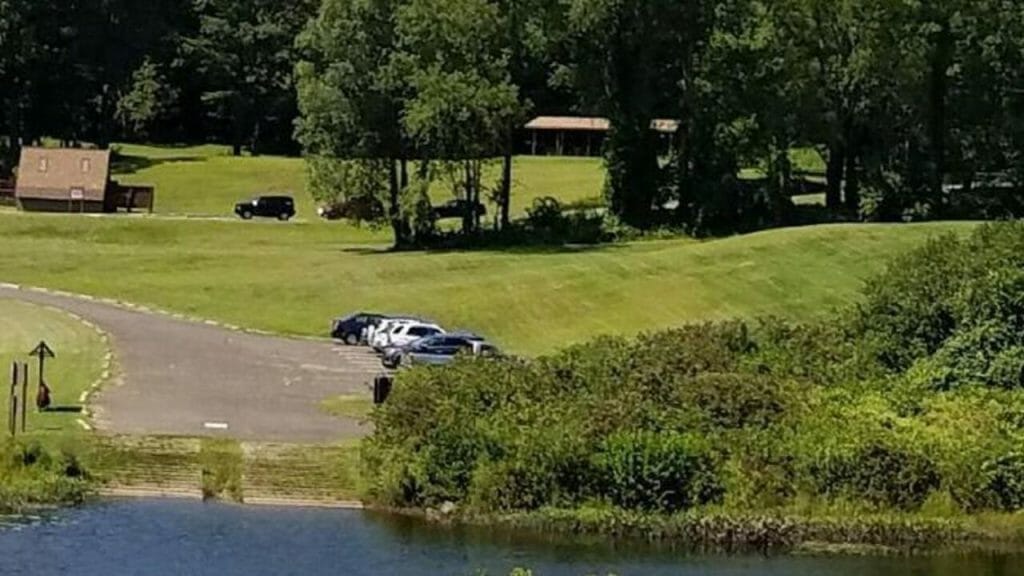 Surrounded by forests and mountains, Lake Saltonstall is a gorgeous water body situated in south-central Connecticut. This lake is a part of the South-Central Connecticut Regional Water Authority, which is the local water supply for the surrounding towns.
The authorities of the company regulate boats and other aspects of the lake, so you can rent a boat for a day and enjoy relaxing fishing. In this 113 feet lake, you may find Largemouth Bass, Black Crappie, Sunfish, Walleye, Brook, Brown or Rainbow Trout and White or Yellow Perch.
It is preferred if you do not use motorboats, instead rent from the ones the company provides, as those pollute the lake less.
9. Amos Lake
Amos Lake is a prolific place for fishing in Preston, Connecticut. You will find pretty residential houses near the lake and even see the dam at the southern end that raises the water level. Surprisingly, despite having the dam gushing water, the water of the lake is calm.
You can launch your boat and relax for a while as the fish bite your bait. You can catch Yellow Perch, Brook, Brown or Rainbow Trout, Largemouth Bass, Chain Pickerel, Brown Bullhead, Sunfish, American Eel. You can also expect to find trout or bass. The lake is only open from April to March, so schedule accordingly.
10. Bashan Lake
Right in Middlesex, Connecticut, you will come across 272 acres of water body called Bashan Lake. If you plan to visit this massive lake, you have to abide by the rules of only catching a maximum of 6 basses a day when you fish. The lake is only open from April to February, from 6 a.m. to 8 p.m.
As it is a natural lake, the authorities are strict with the preservation rules. Within the allocated time, you are likely to catch Black Crappie, Largemouth or Smallmouth Bass, Chain Pickerel, Yellow Perch, Rainbow Trout. There are several restrictions on using the lake, so be mindful when you visit.
11. Ball Pond
The perfect place for fishing during or after spring is Ball pond. The pond is surrounded by residential areas, so while you sit on the edge of the water body, you can interact with the locals. Although it is not the deepest or largest water body in Connecticut, surely you will find many fish.
For instance, Brown Bullhead, Brown or Rainbow Trout, Largemouth or Smallmouth Bass and Yellow Perch are the most common ones. You are guaranteed to find trout onshore or in the shallow waters during fall as well.
12. Quinnipiac River
Quinnipiac River is well known as an ecological treasure of Connecticut, The river has a rich history. When you visit this river, you can explore the magnificent wildlife near the 40-mile-long corridor of the river. Not only exploring, you can also go bird watching, hiking and paddling.
You can catch Northern Pike, Rainbow, Brown or Brook Trout, Common Carp and large mouth or Smallmouth Bass. For a few years, the river became densely polluted by humans. However, over time, necessary restoration steps were taken, and the river became healthy again.
To most people, fishing is similar to meditation. Not only can you catch a fish and eat a ravishing meal, you can also enjoy peace of mind. So choose any one of the mentioned best fishing spots in Connecticut and have a go!