Alaska offers more than enough locations across the State to select an intimate wedding plan with a close family and friends or a great event with a posh feeling. Many are actually resorts or motels that make it simple for your visitors to remain after celebrating their wedding. With your ideal wedding in consideration, you can locate the right location in Alaska without difficulty.
Here I have collected some of the best wedding venues in Alaska for your dream wedding.
1. Alaska Heavenly Lodge
Call: +18665952012 – (View on Map) – (Visit Website)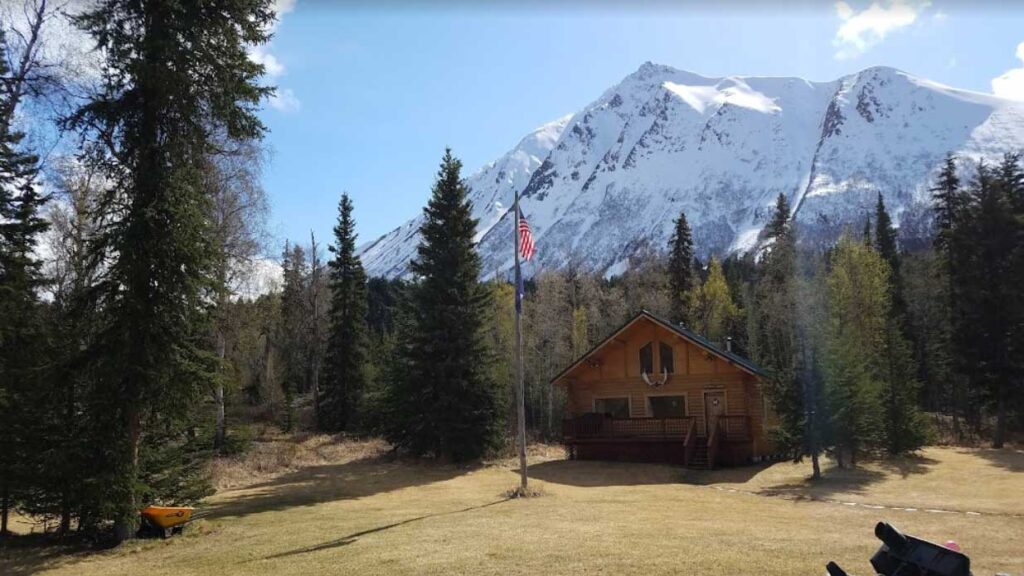 Alaska heavenly lodge is a perfect wedding venue with 12,000 square feet of land. This venue is filled with beautiful flowers and manicured lawns. This rental wedding venue covers tables, chairs, accessible parking areas, an outdoor fireplace, kitchen area, BBQ grills, and a private honeymoon suite.
You can also customize the venue with your personalized touch. This venue can welcome around 100 guests on site. Besides, it also offers overnight accommodation for 25 guests. So, you can manage the entire property privately for your wedding party.
2. Pearson's Pond Luxury Inn and Adventure Spa
Call: +19077893772 – (View on Map) – (Visit Website)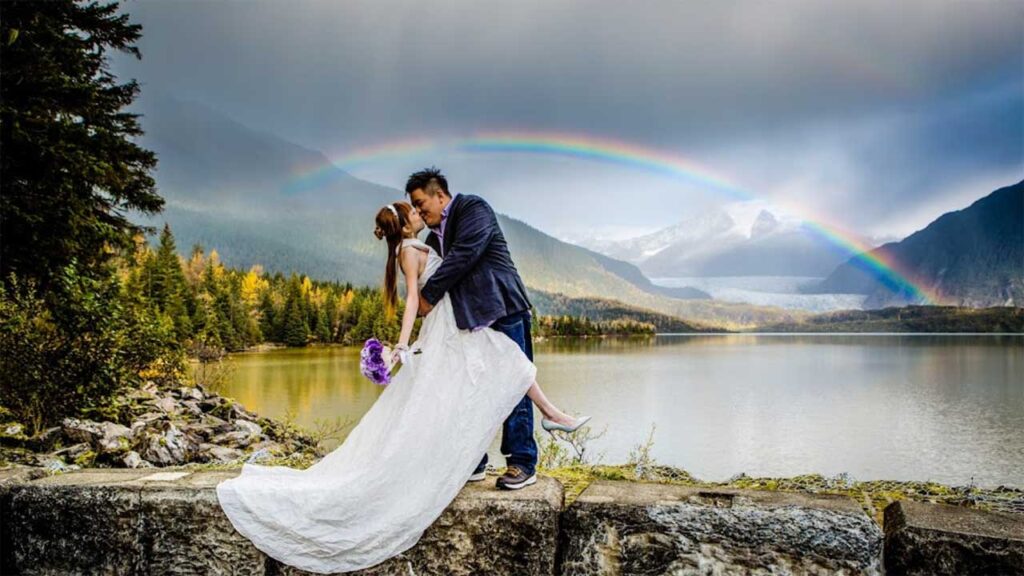 Let's introduce a fantastic wedding venue in Alaska – Pearson's Pond Luxury Inn and Adventure Spa!
This incredible wedding venue provides a planning service, who will handle everything to make your special day more gorgeous and memorable. This planning service includes wedding ceremonies, transportation, photography, etc. it provides you multiple wedding options to make your unforgettable day more colorful.
You can also use the Pearson's Pond for your honeymoon and have a short adventure that includes hiking, sightseeing, going on a glacier cruise, and so on.
3. Alaska Native Heritage Center
Call: +19073308000 – (View on Map) – (Visit Website)
If you want a peaceful and scenic backdrop for your wedding photography, then Alaska Native Heritage Center can be the perfect one! It is an excellent wedding venue in Alaska.
This venue is fantastic and fully ornamented with nature. You can enjoy the summer with the chirping of birds and the rustling sound of leaves. You will love the snow-covered lake in the winter, and it will add a heavenly touch to your wedding photos. It offers a cultural learning experience.
Check out these stunning golf courses in Alaska.
4. Alyeska Resort
Call: +18008803880 – (View on Map) – (Visit Website)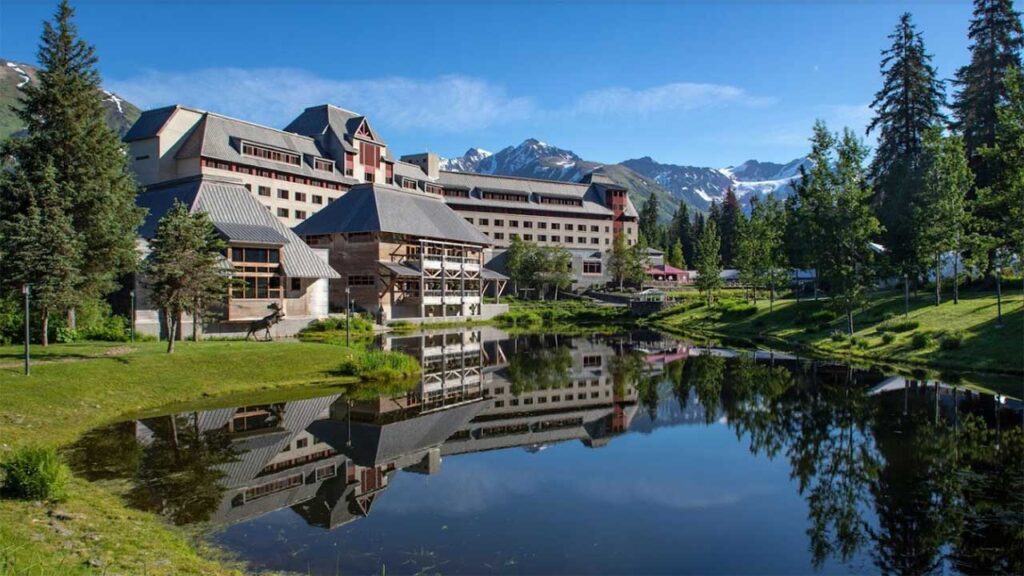 Alyeska Resort is an excellent addition to your comfortable wedding. It gives you a perfect setting for your wedding photography, where the mighty Chugach Mountains serve you as your backdrop, isn't it stunning?
In addition, the manicured courtyards and the open space will give you an aesthetic vibe. Their co-operative staff will arrange everything for your guests, so you do not need to have any extra hassle. It has around 304 guest rooms in the resort.
5. Anchorage Marriott Downtown
Call: +19072798000 – (View on Map) – (Visit Website)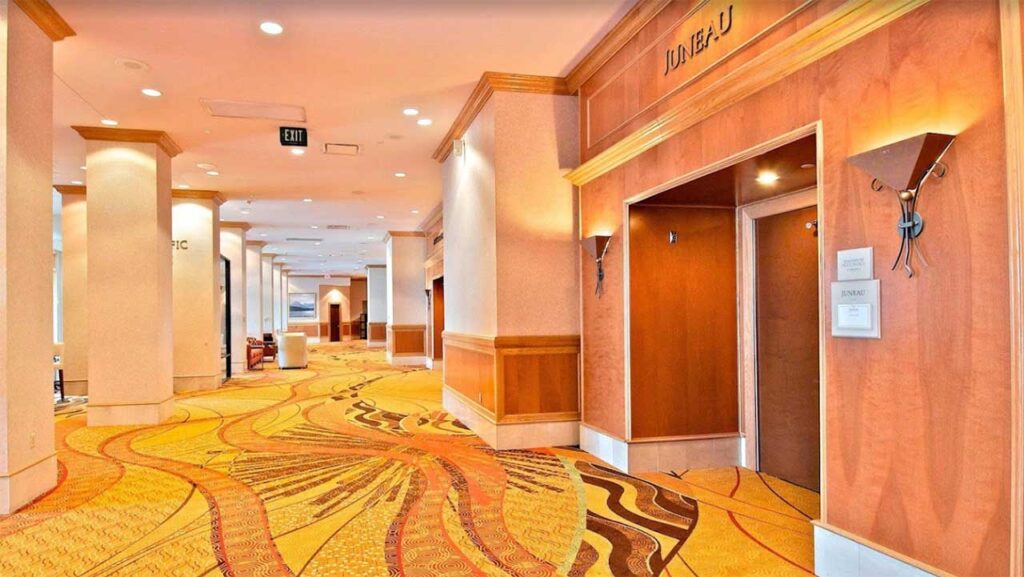 This wedding venue provides flexible seating arrangements, eight breakout rooms, and six event rooms. Your visitors can also stay overnight at the hotel. Their co-operative wedding planners will help you coordinate with your budget and your preferable type of wedding.
6. Birch Leaf Chapel
Call: +19079878008 – (View on Map) – (Visit Website)
If you want a perfect artistic wedding venue in Alaska for your small wedding, then the Birch Leaf Chapel can be the best match for you. Every corner of this place is attractive.
You might like to have tour of these top rated ski resorts in Alaska after the marriage ceremony.
7. Driftwood Wedding Lodge
It is another fantastic wedding venue in Alaska. The beauty of Kachemak Bay serves as the wedding backdrop, and the seaside view makes your wedding photography more eye-catchy.
8. Glacier Gardens
Glacier Gardens can be the perfect venue if you want to arrange your wedding event outdoor. The forest will give you a backdrop. The entire gardens are blessed with a picturesque background. It is pretty large and spacious so you can easily arrange your reception or wedding.
9. Hilton Anchorage
Call: +19072727411 – (View on Map) – (Visit Website)
This wedding venue offers a total floor area of 23,000 square feet for your gatherings. It has the capacity to accommodate up to 900 people. After your wedding, you may unwind in their room as a newlywed couple and enjoy some time together.
10. Settlers Bay Lodge
Call: +19073575678 – (View on Map) – (Visit Website)
Having your wedding at the Settlers Bay Lodge is not a bad idea. It can hold up to 250 guests. Besides, it delivers outstanding service and mouth-watering food. Your guest will enjoy various food items, including seafood, pasta, meat, and vegetarian dishes.
11. Sheraton Anchorage Hotel and Spa
Call: +19072768700 – (View on Map) – (Visit Website)
It is widely acknowledged that the Sheraton Anchorage Hotel and Spa is the best indoor wedding venue in Alaska. It has a capacity of up to 450 people. You have the option of customizing the menu to suit your tastes and preferences.
12. Snowfire Gardens
Call: +19073765390 – (View on Map) – (Visit Website)
Snowfire Gardens is the ideal location for hosting a wedding or reception party that is both distinctive and fashionable. It offers a full-service planning staff to ensure that your wedding celebration is within your budget.
13. The Lakefront Anchorage
The Lakefront Anchorage is one of the most sought after wedding venues that can be discovered within and around Anchorage, with a wide variety of amenities and offerings for wedding ceremonies and receptions that are held on the property. The Lakefront Anchorage is one of the most popular wedding venues in the area.
The Lakefront Anchorage is a wedding venue in the manner of a hotel that features 9,000 square feet of usable event space, with the Redington Ballroom serving as the largest single area and having the capacity to accommodate up to 260 guests.
14. Solstice Creek Ranch
Due to its enviable location in the heart of the charming town of Wasilla as well as its breathtakingly picturesque surroundings out in the surrounding countryside, Solstice Creek Ranch is widely regarded as one of the most breathtaking and unforgettable locations for weddings in and around the Anchorage area.
Within the property's indoor event space, which has a total area of 7,200 square feet and has a maximum capacity of accommodating up to 100 guests seated, Solstice Creek Ranch provides adaptable event space of up to 7,200 square feet.
As locations go for weddings, Alaska with its beautiful scenery, kind people and thrilling experiences like witnessing grizzles in summer and northern lights in winter cannot be topped. Alaskan weddings may be rustic, lavish or anything, depending on your location and view for the ideal occasion.