Idaho's breathtaking views of peaks, lakes, valleys and rivers are well known to all. But do you know how to get the best views of these unforgettable sights? Yes, you guessed it right, through ziplines. Here, you can get your heart pumping with the speedy zipline tours that can speed up to 50 miles per hour.
If you are struggling to find the best ziplines for a breathtaking journey, then this list of the extreme ziplines in Idaho is just for you!
1. Cascade Rope Challenge and Ziplines
With the newest ropes challenge and ziplines, Cascade Rope Challenge and Ziplines is the top zipline in Boise, Idaho. You can complete the tour within 2 or 3 hours.
Among the 17 different rope challenge courses, there are 6 exciting tree-to-tree ziplines that are super fun for thrill seekers. One of the best parts of this zipline is that you can view the stunning beauty of the Payette River.
2. Heise Hot Springs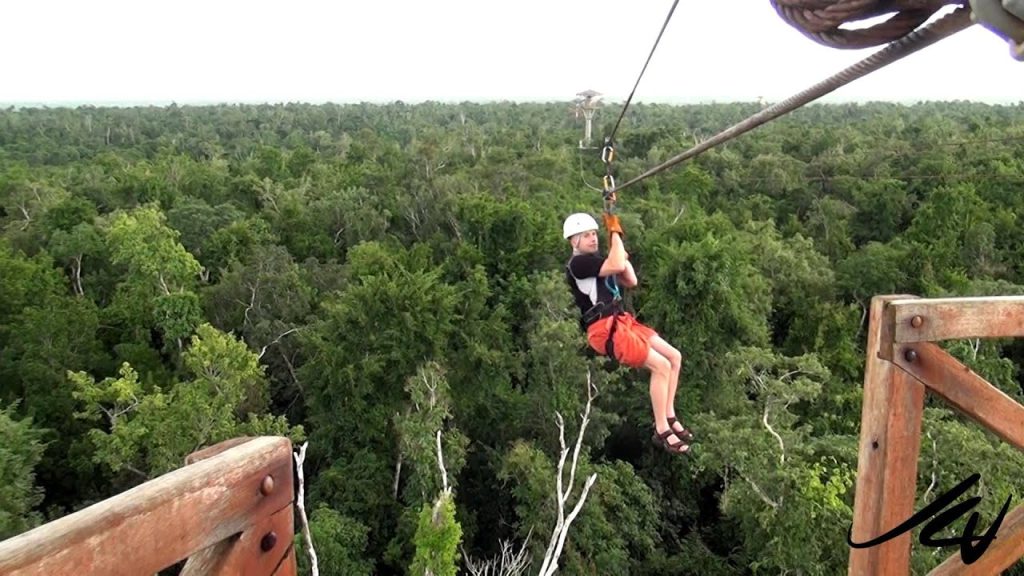 Are you looking for ziplines where you can also go swimming? Then Heise Hot Springs is the perfect place. It has the longest zip and is an impressive 1400 feet in length.
You can enjoy double lines, so you can also race side-by-side against someone else in your group. After you are done, you can go swimming or enjoy the waterslide offered by them.
3. Tamarack Zipline Tours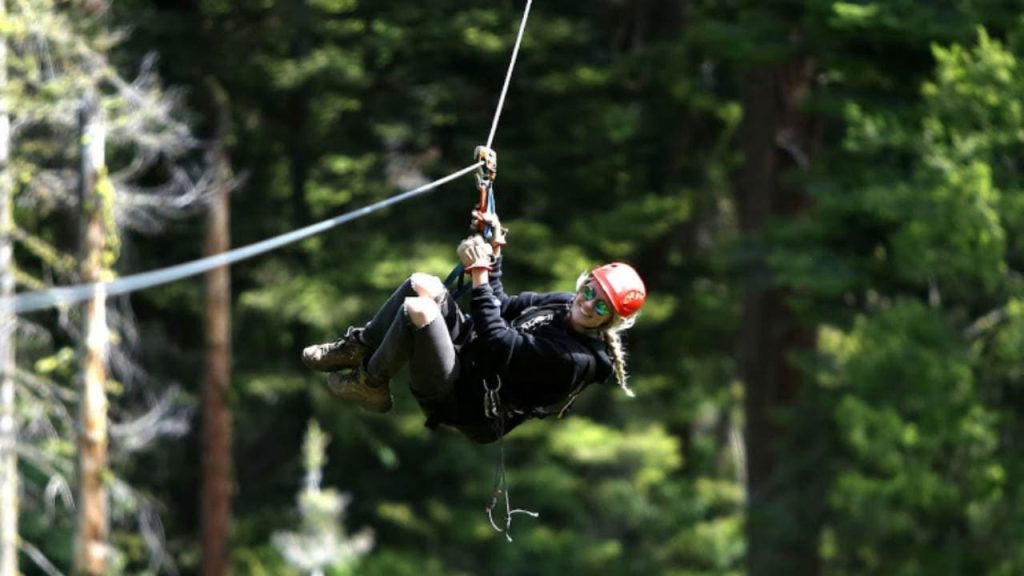 Often quoted as the best zipline adventure in Idaho, Tamarack Zipline Tours offers an extreme adventure. It starts at 6,700 feet above sea level and zips down 3,500 feet of cable to the valley floor. If you think you are brave enough to try it out, then do it at your own pace. While you tour, you can enjoy the stunning views of Lake Cascade.
Enjoy a fun-filled day at one of these wonderful amusement parks in Idaho.
4. Zip McCall Adventures
For an extreme tour adventure, you need to try out Zip McCall Adventures. It is home to some of the longest ziplines in the state. Other features include a suspension bridge, aerial views, balance and wobble logs, Burma loops and more.
5. Zip Boise
Located at Eagle Island State Park, Zip Boise is a must-try zipline. Those who are into a more leisure-like zipline, this is a great option for them. They offer 6 zip lines and 2 quick jumps via an auto belay system. They don't make the tours rushed or pushed, so you can enjoy the tour views properly.
6. Zip Idaho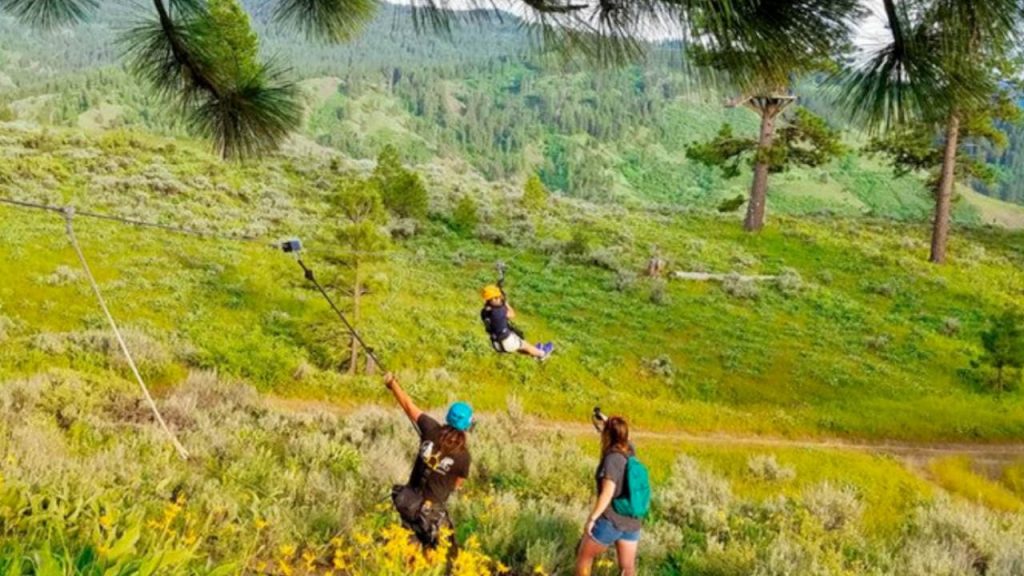 Zip Idaho can be found only 65 minutes away from Boise. One of the longest zips in the state can be found here with the height of 2,030 feet. You can also reach speeds of up to 50 mph.
The other ziplines offered by them are "Hang 'Em High" and "Doble Barrel" which measure 1000 feet and 1500 feet respectively. Heads up, you need to make your reservations beforehand if you do not want to stand in the line for hours.
If you also enjoy hiking, then make sure to check out these wonderful hiking trails in Idaho.
7. Nature Park
For an intense journey, you have to try out the ziplines of Nature Park. From the tour, you can overlook the beautiful scenic views of the park. The tranquil atmosphere of the surrounding ziplines adds to the enjoyment more. The park also features fishing ponds, a disc golf course, and more, so you will not run out of things to do once you are done with your zip tour.
8. Lava Zipline Adventure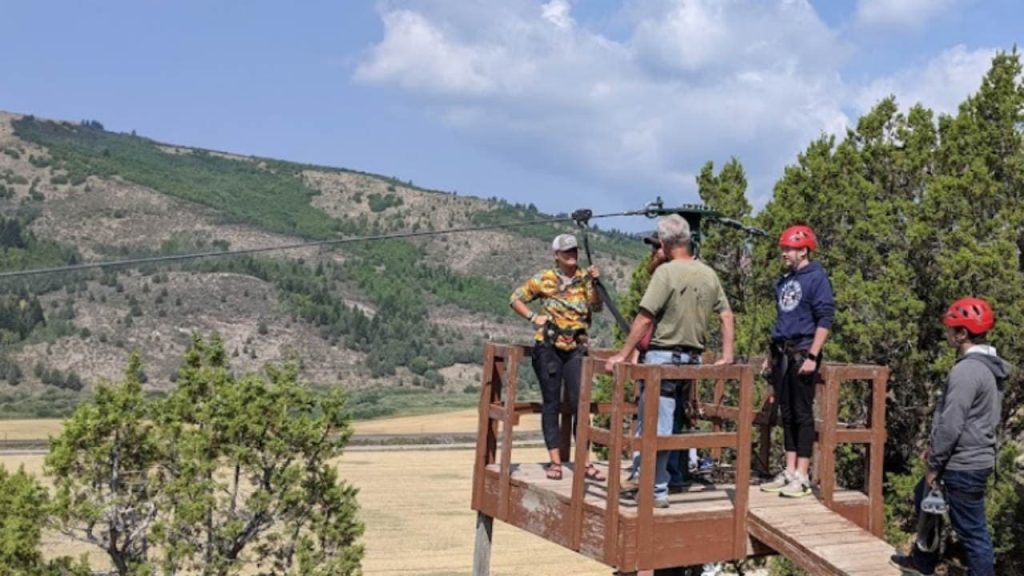 If you went for a swim in Lava Hot Springs, then why not stop for an adventure at the Lava Zipline Adventure also. These amazing ziplines are located in a private canyon just north of Lava, so you can find them easily.
Some measures of the zips are 2000 feet, 1000 feet and 800 feet. So you can probably guess that these zips are not for the faint of heart. Alongside the zips, you can also try out their incredible challenging ropes courses.
9. Timberline Adventures
Timberline Adventures offers their longest zip that measures 1600 feet. Their 7- line zip tour is one of a kind where different special packages are available. They also offer tours featuring several element challenge rope courses that will thrill you. You'll be amazed by the breathtaking views from the ziplines as well.
10. AWOL Adventure Sports
Do you plan on ziplining through the Snake River Canyon? If yes, then AWOL Adventure Sports is the right choice for you. These ziplines in Twin Falls will give you the perfect opportunity to do so.
There are four separate zip courses in Centennial Park that are designed to thrill you. Amazingly, the last one measures 1750 feet long, so you even hit the speeds above 45 mph on the course.
11. Silver Streak Zipline Tours
Bring out the spirit of adventure if you want to try out Silver Streak Zipline Tours. They provide you with adventure times with their rope challenging courses which have a mixture of high rope elements and other courses. It is located in Wallace, Idaho and has the longest zipline that is 1800 feet. So you can hit speed up to 50 mph on the ropes.
In Idaho, you can hike, golf, swim or do any other activities, but ziplining is one of the top activities you need to try out. With this list of the extreme ziplines in Idaho, you can figure out which one is the best for you as an adventure lover.